Mayday Parade announces new album
|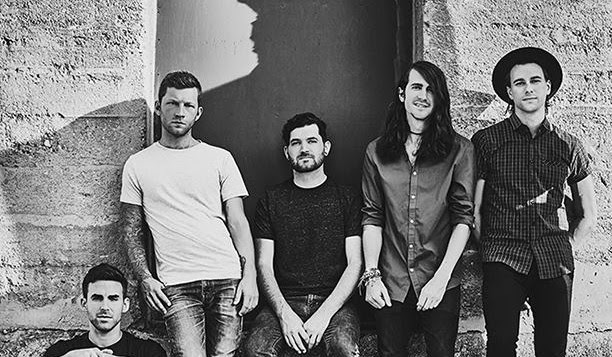 Tallahassee, FL's Mayday Parade are excited to unveil the details for their new album "Black Lines", to release October 9th, with pre-orders set to launch July 30th. The band's fifth full-length features a guest vocal spot from Real Friends' frontman Dan Lambton.
Ten years ago, a group of friends from Tallahassee, FL formed a band and traveled the country, selling their CD to anyone that would listen in parking lots at Vans Warped Tour. Building a following from the roots up, one fan at a time, Mayday Parade has garnered a lifelong, massive dedicated fanbase, in their evolution from hard-working local band to global force. Delving into the musical influences that have inspired their decade-long career, the band have delivered their most refreshing, exciting, passion-driven release to date with new album Black Lines. Melodically diverse, the collection of 12 stunning tracks blends driving rock riffs with the band's signature heartfelt lyrics into a whole new take on their sound, without losing what is quintessentially Mayday Parade. While musically raising the bar, Mayday Parade constantly reminds fans and industry alike just why they are leaders of their field.
Mayday Parade "Black Lines" Tracklist:
01. One Of Them Will Destory The Other (Feat. Dan Lambton)
02. Just Out Of Reach
03. Hollow
04. Letting Go
05. Let's Be Honest
06. Keep In Mind, Transmogrification Is A New Technology
07. Narrow
08. Underneath The Tide
09. All On Me
10. Until You're Big Enough
11. Look Up And See Infinity, Look Down And See Nothing
12. One Of Us d tracklisting below.
---
Don't forget to follow our Spotify Playlist: