Legendary Singer-Songwriter Smokey Robinson To Release Duets Album
|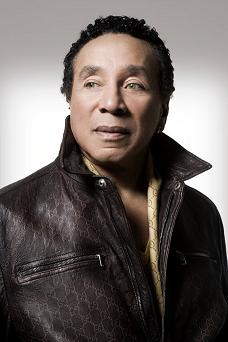 Legendary Motown icon and Grammy® award-winning singer-songwriter, Smokey Robinson is set to release his highly anticipated duets album, Smokey & Friends this September 2014 on Verve Records. Produced by American Idol star and record producer Randy Jackson, Robinson will be joined by an all-star roster of acclaimed artists including rock legends Elton John and James Taylor, with additional artists to be announced soon.
Elton John and James Taylor will duet with Robinson on treasured singles originally released in 1965 and each having sold in the millions. Elton John and Smokey Robinson will duet on "The Tracks of My Tears," one of the most celebrated songs of our time. The legendary track landed in Rolling Stone's Top 500 Songs of All Time and was inducted in the Grammy Hall of Fame and into the Library of Congress. "The Tracks of My Tears" ranked #5 among 10 Greatest Songs of All Time when voted on by a panel of songwriting experts which included Hal David, Paul McCartney, Brian Wilson and Jerry Lieber.
Elton John made a historic pronouncement about the song he sang on with Robinson, "I was lucky enough to pick 'Tracks Of My Tears' because I've always loved the song, probably one of the best lyrics of all time…just an amazing lyric. The greatest pop song ever written."
James Taylor and Smokey Robinson will duet on the Marvin Gaye classic "Ain't That Peculiar" which he composed and became one of Gaye's earliest signature hits. In fact it was Gaye's second consecutive Billboard #1 R&B Single and his second Top 10 hit on the Billboard Hot 100 Singles Chart.
Robinson said, "What a great honor and pleasure it is for me to record with my really good friends Elton John and James Taylor. They are both awesome artists and we had a great time in the studio."
Smokey & Friends will feature Robinson alongside a celebrated roster of contemporary and classic artists who will sing the best loved songs from Robinson's unmatched catalog of hits including those he has written for his solo career, his Rock and Roll Hall of Fame group, The Miracles, as well as hits he wrote for others, including Marvin Gaye and The Temptations. Additional collaborations to be featured on the album will be announced soon.
---
Don't forget to follow our Spotify Playlist: