Andy Fraser (The Free) dead at 62
|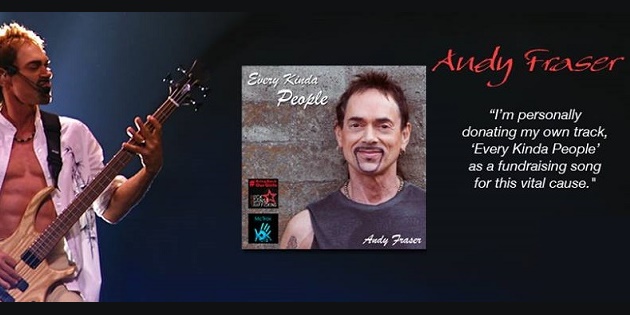 Andy Fraser, bassist and founder of the legendary rock band Free, died on Monday morning at the age of 62 from the effects of HIV. Together with Paul Rodgers, Fraser formed Free in 1968 at the age of 15 after being recommended to the other band members by none other than John Mayall.
Free, whose hits included "All Right Now" and "Wishing Well", fell apart in the early 70s and Fraser subsequently formed the band Sharks. He left in 1973 and tried several acts before moving to California where he devoted himself to writing songs for others, including Robert Palmer ("Every Kinda People"), Joe Cocker, Chaka Khan, Rod Stewart and Paul Young.
Together with Paul Rodgers, Fraser played at Woodstock '94 after being diagnosed with HIV. He also suffered from a rare form of AIDS-related cancer. Later, he wrote "Obama (Yes We Can)", the campaign song for the presidential campaign of Barack Obama. Fraser's last performances were in 2013, when he played bass for Tobi Earnshaw during his UK tour.
---
Don't forget to follow our Spotify Playlist: