New Vamps album out March 23
|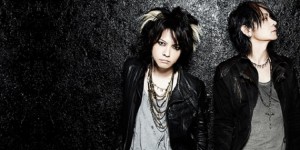 Vamps from Japan will release their new studio album 'Bloodsuckers' through Spinefarm Records on March 23rd in the UK/EU and March 24th in the US. This 13 track release was produced by Vamps and Josh Wilbur (Gojira, Lamb Of God etc).
Songs on 'Bloodsuckers' include 'World's End' (a UK single in 2014 and used in the Sony campaign for the Xperia UK mobile), 'Get Away', 'Replay', 'The Jolly Roger' and 'Vampire's Love' – a top 3 single in Japan and also the song selected to launch Hollywood blockbuster, 'Dracula Untold', in that market.
Most recently, they completed a run of dates in Japan (33 shows to 65,000 people), climaxing with a worldwide webcast of their Zepp Tokyo show on January 25th.
Outside of Japan, Vamps will tour the US with Sixx:AM in April; this major run of dates also features Finland's Apocalyptica
---
Don't forget to follow our Spotify Playlist: