Esmée Denters through to the 2nd round of The Voice
|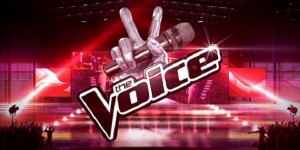 The Dutch Esmée Denters auditioned this saterday on The Voice UK.
Some people will remember the name Esmée Denters, wasn't she the YouTube girl discovered by Justin Timberlake? Yes indeed, and one would think that when Justin offers you a contract, records an album with you and takes you on tour you would be able to make it on your own.
Apparently the music industry is a lot thougher as Denters tells in her clip. She thought that after her breakthrough with Timberlake she had made it "But you have to sell records and when that doesn't happen…" yes then you audition for The Voice.
Esmée who is now living in London made a wise dicission to enter this contest. All the coaches, Ricky Wilson, Sir Tom Jones, Rita Ora and Will.i.am, turned their chair for Denters, showing that she wasn't completely forgotten. Both Rita Ora and Will.i.am recognised Esmée immediately and Will could even remember that she was the talk of the day in 2008 when she got more YouTube views than him. Denters was emotionally moved by this story or was it the prospect of mayby getting closer to all the great names in America she used to work with. Because it is Will.i.am she chose as coach.
She gave a wonderful performance and showed that she at least learned something from her previous music carreer. Let's hope for Esmée that she will make it this time.
---
Don't forget to follow our Spotify Playlist: