LeAnn Rimes Teams Up with Save the Children to Spread the Joy to Kids in Need this Holiday Season
|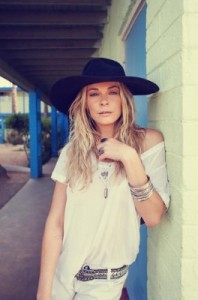 Grammy Award-winning artist LeAnn Rimes is spreading the joy this holiday season to children in need. Rimes is kicking off her holiday Christmas tour and teaming up with Save the Children to support the agency's child sponsorship program.
"Save the Children is a wonderful organization that gives children hope for a better future," said Rimes, who sponsors a child in Haiti through Save the Children. "I couldn't think of a more appropriate partner for this holiday tour or a better time to ask my fans, who are always the most generous and kind people out there, to give a little to those who truly need it this holiday season and throughout the year."
Rimes will embark on a 10-city holiday concert tour on Friday, Dec. 5. Starting out in Rutland, Vt., she will perform fan favorites and songs from her newly released "ONE Christmas: Chapter 1" holiday album, which is available on digital platforms and in retail stores across the country.
Fans will have a chance to add the gift of child sponsorship to their shopping list for friends and family at any one of the Save the Children booths at the holiday concert venues. For $1 a day, child sponsorship makes a lasting change in a child's life through nutrition, health, education and more.
"Child sponsorship helps children living in poverty in the United States and around the world, not only during the holidays but all year round, and we are grateful that LeAnn Rimes is sharing the message with her fans," said Carolyn Miles, president and CEO of Save the Children. "Child sponsorship lifts communities from poverty by giving children a healthy start and an opportunity to learn that every child deserves."
---
Don't forget to follow our Spotify Playlist: