Free jazz legend Sonny Simmons to release new album
|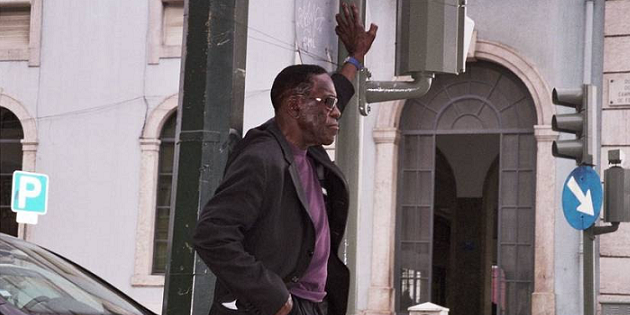 Svart Records sets November 28th as the international release date for Nomadic, the latest psychedelic exploration of free jazz legend Sonny Simmons. At 82 years old, Simmons has joined forces with Moksha Samnyasin, a bass/drums/sitar trio consisting of French musicians Thomas Bellier (Spindrift, Blaak Heat Shujaa), Sebastien Bismuth (Abrahma), and Michel Kristof (Other matter).
Nomadic stands at the peak of Sonny Simmons' quest for Middle-Eastern, psychedelic sonorities, the latest sonic accomplishment of a career spanning seven decades, during which Simmons has investigated and deconstructed every form of mind-expansive music. Moksha Samnyasin lays a heavy, vibrant, and improvised foundation that gives Simmons' alto sax and English horn the space to explore the sonic spectrum and push the boundaries of conventional psychedelia. Unfolding visions of the Far East, hinting at the minimalism of free jazz, the result is a peyote-laced Bitches Brew making way for a brand-new form of "jazz fusion." Recorded between Paris and New York, the album was mastered by Grammy Award-winning producer Matt Hyde (Slayer, Deftones).
One of the last originators and godfathers of 1950s free jazz alive, Sonny Simmons' explosive sound was revealed to the public by Sonny Rollins, Eric Dolphy, and John Coltrane. Bridging the gap between the West Coast and the East Coast, Oakland (where he was raised) and Woodstock (where he co-founded an artist commune in 1968), he recorded for the visionary ESP label in the 1960s, rehearsed with Hendrix (the neighbor next door…), and relentlessly pushed the limits. Re-launched by Quincy Jones on Warner in the 1990s, while maintaining a high profile within jazz circles, Simmons' interest in the newest electric and electronic experimentation continues to support his timeless reputation.
Nomadic features striking original artwork by renowned artist Tokyo Ayoama. The album will be released on CD, vinyl LP, and digital formats.
Cover and tracklisting are as follows:
1. Help Them Through This World
2. We Are Entering The Place Of That
3. I Put It In A Dark Area Where I Don't Remember No More
4. When It Comes, I Don't Fight It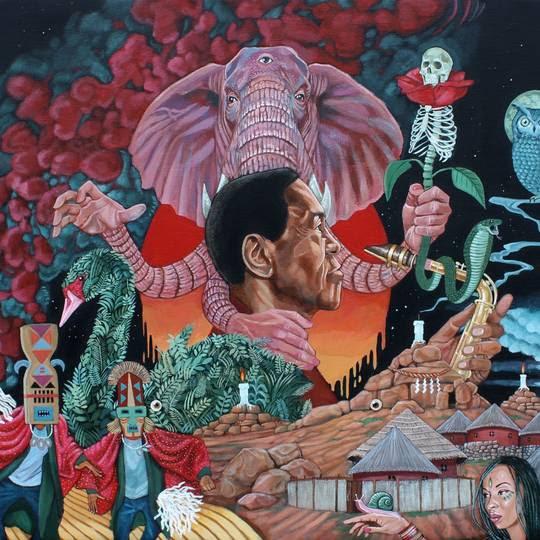 ---
Don't forget to follow our Spotify Playlist: