Albumrelea​se Playground Zer0 September 19th
|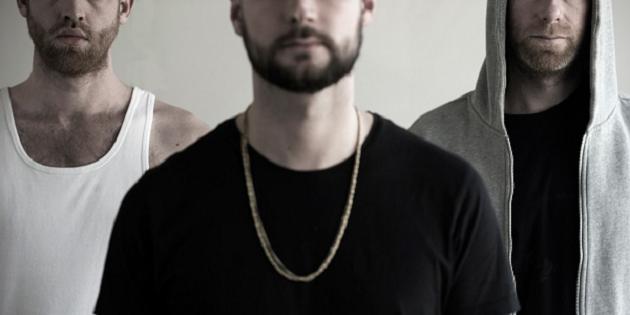 One day, during playtime, 3 friends find a drumcomputer on a pile of scrap metal. At the time, they were unaware that the future will bring them Playground Zer0. During the first 13 years they simply think the machine is just a radio, playing music from the future. During the Historical Cat Plague of '96, it became clear that the machine they had mistaken for a radio was much more than just that. The rhythms the thing produced, were transformed to music which instantly turned them into local heroes in the town of Târgu Jiu.
The city, that nowadays is inhabited by 97.591 civilians, is proud of its boys! Playground Zer0 is a fact.
The ingenious but humble writers want to stay anonymous, they don't like media, they don't want to perform live. One fine day they meet 3 Dutch friends online and the deal is made: A monthly package of sheet music is send from Romania to Holland, produced and played live by the Dutch representatives of the Romanian trio. September 19th, the first album, 'Poison' will be released, with guestmusicians DJ Kypski, Caro Emerald, Bas van Wageningen (Di-rect), Ed Struijlaart, Pat Smith (Splendid) and many others.
September 19th: Albumrelease @Reeperbahn Festival, Hamburg
September 25th: Albumrelease @Supermarkt, Den Haag
---
Don't forget to follow our Spotify Playlist: