Jonny Lang finishes Summer European Tour
|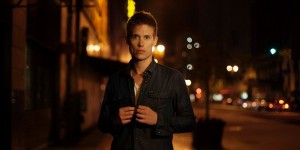 After not being active for almost a decade in Europe, Jonny Lang is finishes his third European tour in the past twelve months. His tour this past October played to standing room only crowds. Lang also returned for a brief run of shows in the spring including a headline show in London, England at Shepherds Bush Empire on April 25th Lang's latest touring plans has taken him to many territories he hasn't visited in years along with making his first ever performance in Poland.
Lang is touring in support of his latest album Fight For My Soul (Mascot Label Group) – the follow up to his Grammy Award Winning 2006 album "Turn Around. Classic Rock Magazine stated that Fight For My Soul "finds Lang back on top form." Upon it's release BBC Radio 2 named it their 'Album Of The Week.'
Lang has been working on the release for three years with Producer Tommy Sims, who co-wrote Eric Clapton's Grammy winning "Change the World." The duo collaborated on the project from the ground up. The album defies categorization by a single genre. The textured arrangements, broad worldview, gorgeous vocal melodies, and expressive guitar playing are what defines Fight For My Soul. It is unequivocally what Lang aimed to achieve over the long period he has been working on reaching a realized vision. He offers, "Much of what I've experienced through music and life in general is in these songs. I really like reaching out and connecting with people. For me, this is what it's all about. It keeps it fresh with different experiences every day."
Since the release of his 1997 major label debut "Lie To Me", the then 16 year-old Lang has built a reputation as one of the best live performers and guitarists of his generation.
7/15/14 Pistoia, Italy Teatro Bolognini
7/16/14 Cahors, France Cahors Blues Festival
7/20/14 Patrimonlo, Corscia Les Nuits de la Guitare Festival
---
Don't forget to follow our Spotify Playlist: