20th Anniversary ESSENCE Festival Largest Ever With More Than 550,000 Attendees
|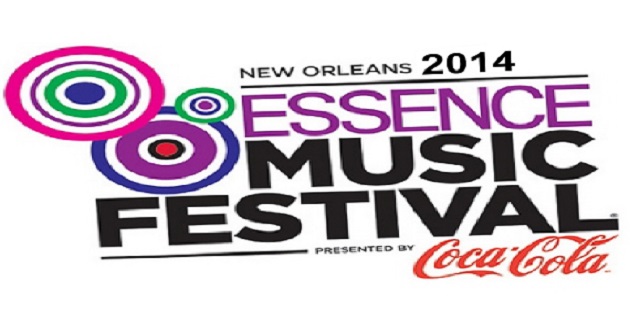 The 20th annual ESSENCE Festival attracted a record-breaking 550,000 attendees from around the world to New Orleans this Fourth of July weekend, earning the distinction of being the largest gathering in the event's history.
Touted as one of the country's biggest live events, the ESSENCE Festival celebrated its 20th anniversary July 3-6 with 20 stages of programming. The annual 4-day event features entertainment, empowerment, and cultural experiences during the day and the world's best performers each night. More than 80 performing artists–including some of the biggest names in the entertainment industry such as Prince, Mary J. Blige, and Lionel Richie–performed at the event's nighttime concerts and over 150 speakers–including Robin Roberts, Alicia Keys, Steve Harvey and Rev. Al Sharpton—participated as part of the Festival's daytime experience.
"Through a unique combination of entertainment and empowerment programming, the ESSENCE Festival has become the place where we come together to revel in culture and connect to our community," said ESSENCE Communications President Michelle Ebanks. "In recognition of our 20 year milestone, we are tremendously proud to have offered more curated content than ever before—live in New Orleans for our more than 550,000 festival-goers and available digitally on multiple screens for our ESSENCE community of 11.5 million."
The Festival grabbed headlines with its 2nd annual Mayors' Panel, featuring Stephanie Rawlings-Blake of Baltimore, Aja Brown of Compton, Kasim Reed of Atlanta and Mitch Landrieu of New Orleans, which was presented during the ESSENCE Empowerment Experience. In addition, during the ESSENCE Festival's 2nd annual Family Day in Woldenberg Park, the brand announced a yearlong partnership with Too Small to Fail, a joint initiative of the Clinton Foundation and Next Generation, to promote early vocabulary development among African-American children.
"It's incredible to witness the overwhelming response from hundreds of thousands as they engage with our programming in-person, online and via social," said ESSENCE Editor-in-Chief, Vanessa K. Bush. "Over the next 20 years, we will continue our tradition of bringing the ESSENCE brand to life at the Festival — and providing our audience critical information, inspiration and practical solutions for the day-to-day challenges of their lives."
This year, the ESSENCE Festival proved to be the most expansive to date. Fans who were not able to travel to New Orleans for the festivities were still able to take part via livestreams from the ESSENCE Empowerment Experience and select live performances from the Superdome. The ESSENCE Festival streamed more than a dozen hours of content, garnered nearly 60,000 tweets using the hashtag #ESSENCEFest, and generated well over 20,000 downloads of the Festival's customized App. For a 2nd year in a row, leading cable news network MSNBC hosted live coverage from the convention center floor.
The ESSENCE community embraced innovative new ESSENCE Festival programs, including Empower U, a new series of free workshops covering every aspect of life from Love & Relationships to Healthy Living to personal finance; and the first-ever #YesWeCode Hack-A-Thon in partnership with Prince and the Rebuild the Dream Innovation Fund's Van Jones building new technologies for local businesses in New Orleans. The Festival also featured Career Connections workshops which were held in partnership with the National Urban League. Plus, the return of the Love, Loss, & Life: Mother's Prayer Vigil in partnership with New Orleans Mayor Mitch Landrieu's NOLA for Life drew crowds as a lead-in to the hugely popular All-Star Gospel Tribute to Yolanda Adams, hosted by Donnie McClurkin. In addition, the ESSENCE Marketplace expanded its footprint, hosting local and international artisans and cuisine.
---
Don't forget to follow our Spotify Playlist: