Antillectual presents new music video
|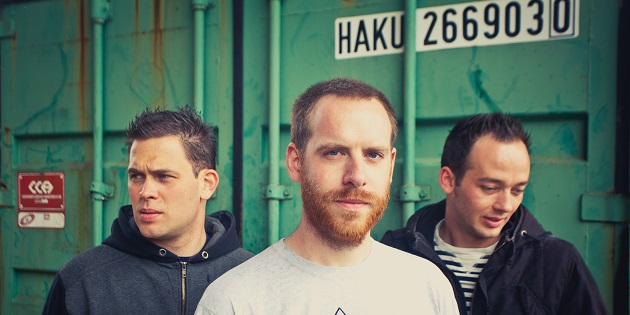 'Pink Print' is the second single and music video from Antillectual's latest album "Perspectives & Objectives". The album is released by Suburban Records (Benelux), Destiny Records (Germany) and A-F Records (USA) among others. The video is produced by Ivo van Aart who also created the video for 'Soundtrack', the band's previous single. The featured roller derby team is the Suck City Rock'n Roller Dolls from Breda, Netherlands.
The song 'Pink Print' criticizes the role of women in todays society in general and girls in the music scene in particular. Despite all efforts and good intentions few women participate in music, actively and passively. Roller derby is a typical example of how women can have a different role in a young and active scene.
The release of this music video coincides with Antillectual's first shows in 2014, bringing them to Germany, Luxembourg and the Netherlands; and to France, Spain, Portugal and Italy later in the year.
Tour dates:
APR 19 DE Paderborn, 15 Jahre horrorbiz fest / Kulturwerkstatt. w/ A Time To Stand, Giver, The Vaders, Back at Sea, MayTheForceBeWithYou, Britney's Tears
APR 25 DE Bergisch Gladbach, Q1. w/ Acid, Age Of Flaves
MAY 08 LU Luxembourg, Soul kitchen. w/ Bodyjar, Versus You, Sliver
MAY 09 DE Frankfurt, Elfer klub
MAY 10 DE Saarlouis, In-core Festival / Utopia. w/ Not Available, Skin of Tears, Rising Anger, Choking on Illusions
MAY 17 NL Nijmegen, Heel Nijmegen Plat / De Onderbroek. w/ Dave & Mighty, The Kids' Crusade, Lawine, Attack Robot Attack, PNOQ, Black Water Sharks, The Assange, Kumulus
JUN 27 BE Zele, Vlasrock
TOUR France, Spain, Portugal: 15-27 October, more dates to come:
OCT 16 FR Lyon, Les Capucins
OCT 17 FR Bordeaux
OCT 18 SP San Sebastian, Mogambo
OCT 19 SP Oviedo, La Calleja La Ciega
OCT 21 PT Lisbon, Fantasma
OCT 22 SP Madrid
OCT 24 SP Barcelona
NOV 08 NL Deurne, De Roos. w/ The 101's
---
Don't forget to follow our Spotify Playlist: