Ray Charles and Ella Fitzgerald to Headline "The Jazz Fest Show" Photo Exhibit
|
Celebrating the arrival of the New Orleans Jazz and Heritage Festival, the Angela King Gallery will present "The Jazz Fest Show" an exhibit by award-winning New Orleans photographer Steven Forster. Forster will show 15 archival black and white photos from his vault, including iconic images of: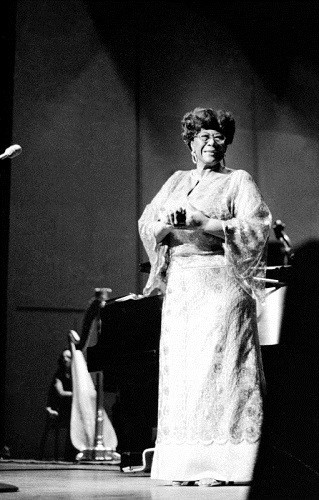 Ella Fitzgerald;
Ray Charles;
Wynton Marsalis;
Fats Domino;
Allen Toussaint;
Irma Thomas;
Irvin Mayfield;
Lionel Ferbos;
Ernie K-Doe;
Kermit Ruffins;
Troy "Trombone Shorty" Andrews;
Dr. John.
The exhibit is timed to welcome visitors to the 45th New Orleans Jazz and Heritage Festival April 25 through May 4, 2014.
In reviews of his work, Steven Forster has been called "The Richard Avedon of the South" by Times-Picayune reviewer David Cuthbert and a "Poet of Photography" by Gary Ian of Figaro Newspaper The exhibit showcases Forster's ability to capture the soul of the performer both onstage and off, in intimate moments with the jazz artists.
Forster's jazz photography work is inspired by his lifelong infatuation with the voice of Ella Fitzgerald. Forster photographed Fitzgerald on stage in 1979 at the 10th New Orleans Jazz and Heritage Festival and a few years later delivered a framed photograph to his idol during her stay at New Orleans Fairmont Hotel, where she was performing at the Blue Room. He was greeted at her hotel suite door by a sleepy Fitzgerald, clad in a robe. Forster believed the negatives of his Fitzgerald shoot had been destroyed in a fire more than 25 years ago. He was stunned to discover a set of some of the negatives in an envelope in his files.
Forster's photography is included in the permanent collections of the New Orleans Museum of Art, the Ogden Museum of Southern Art, the Historic New Orleans Collection, the Contemporary Arts Center, and many more. His work has been included in exhibitions alongside master photographers Ansel Adams, Walker Evans, Clarence John Laughlin, and Weegee, as well as exhibitions in New York City with Yoko Ono, LeRoy Neiman, Peter Max and Tony Bennett.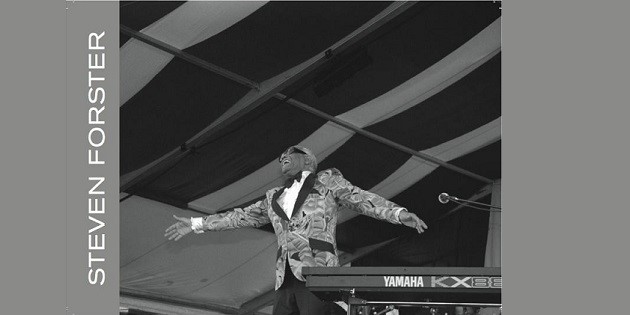 WHO: Steven Forster, award-winning New Orleans photographer
WHAT: The Jazz Fest Show Photo Exhibit: 15 archival black and white photos of iconic jazz musicians
WHERE: Angela King Gallery, 241 Royal Street, New Orleans
WHEN: Opens April 24, 2014, 5-7 p.m. Continues through May 14, 2014.
---
Don't forget to follow our Spotify Playlist: