Will Sparks Releases First Single 'Catch' Off Forthcoming Debut Album
|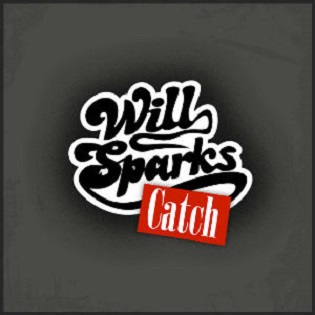 Having conquered North America and Europe at the back end of 2013, Will Sparks has spent the first weeks of 2014 plotting his world domination. Just one month into the New Year and the Melbourne native now releases his latest opus 'Catch' – the first single from his forthcoming debut album, set for release later this year on Ultra Music and Sony Music Australia!
Having become a centerpiece of each and every set that the Australian has played of late, 'Catch' has been gathering serious intrigue for a while now. Full of signature Sparks sounds – emphatic drum kicks sandwiched in-between stuttering and swirling bass-lines throughout – 'Catch' goes full throttle across its five-minute run time, and provides the perfect introduction to what will no doubt be a truly majestic debut album from the talented youngster.
Set for an exclusive two-week run from February 3 on Beatport, 'Catch' will then be released across all online stores on February 14 (AUS/NZ) and February 18 (RoW). Excited about the release, Will Sparks said: "It's been a long time coming but I can't wait to show everyone all my music I've been working on! I've been playing 'Catch' in my sets for a while now so I hope everyone enjoys it!"
Having played at some of the biggest venues in the world over the last 12 months, Sparks is kicking off this year in a similar fashion, as he looks forward to huge upcoming dates across Australia, Asia and North America. With Future Music Festival Australia and Electric Daisy Carnival Mexico just a few of the highlights on the horizon, not forgetting his first ever Vegas residency at XS starting in April, 2014 is shaking up to be Will Sparks' biggest year yet.
Tour dates:
Australia
6 February – Mama Africa – Airlie Beach
7 February – The Met – Brisbane
8 February – Amaroo Hotel – Dubbo
9 February – Motel – Melbourne
Asia
11 February – V2 – Tokyo
13 February – Prive Luxury Club – Phillipines
14 February – Zouk – Singapore
15 February – Club Cubic – Macau
19 February – Velvet Hypnotized – Bali
21 February – Zouk – Kuala Lumpar
22 February – The A – Seoul
Australia
25 February – Universal – Bendigo
28 February – Good Life – Brisbane
1 March – Future Music Festival – Brisbane
2 March – Future Music Festival Perth
7 March – Good Life – Melbourne
8 March – Future Music Festival – Sydney
8 March – Breath of Life Festival – Tasmania
9 March – Future Music Festival Melbourne
10 March – Good Life – Sydney
10 March – Future Music Festival – Adelaide
North America
14 March – Create – Los Angeles, CA
16 March – EDC Mexico – Mexico City, Mexico
19 March – Whiskey Bar – Portland, OR
20 March – District 30 – Sacramento, CA
21 March – Smashboxx – Scottsdale, AZ
22 March – Park City Live – Park City, UT
1 April – Spring Break – Lake Havasu, AZ
5 April – Ruby Skye – San Francisco, CA
11 April – Maison Mercer – Toronto, ON
12 April – Prime – Boston, MA
17 April – Firestone – Orland, FL
18 April – Pacha – NYC, NY
20 April – XS – Las Vegas, NV
26 April – Haven – Atlantic City, NJ
---
Don't forget to follow our Spotify Playlist: