Italian progressive metal band Lies of Nazca announces details for new album 'Aleph'
|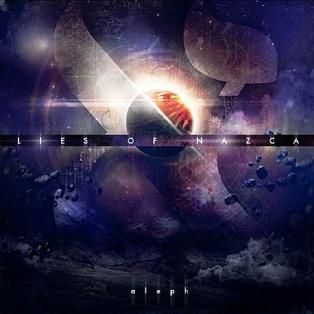 After several months of anticipation from fans around the world, the upcoming debut album from Italy's Lies of Nazca, entitled Aleph, finally has a release date! The new album will hit digital outlets on February 18, 2014 via Rogue Records America, in both Limited Edition Digipak CD and Digital Download formats. Aleph will be available via Spotify, Deezer, Rdio, Amazon, Amazon retail and Pandora, among others upon release, and is available via iTunes now for pre-order here. Aleph is a concept album telling a narrative of the journey of a man who attempts to overturn the unrelenting mechanisms of the universe. Featuring the popular previously-released track 'Cosmogonal Grounds', Aleph promises to be a relentless, complex onslaught.
Aleph is a death metal tour de force with extreme high energy and complex layers of sound. As progressive metal fans can attest, Aleph fits excellently alongside other releases in the Rogue Records America catalogue. The album serves as a recap of more than two years of songwriting.
Lies of Nazca is a five-piece progressive metal band based in Vicenza, Italy. Founded in early 2013, the band features the finest selection of musicians collected from different projects through the years. In October of the same year, LIES OF NAZCA signed a deal with rapidly-expanding metal label Rogue Records America.
---
Don't forget to follow our Spotify Playlist: