Daniel P Carter To Curate A Stage For Reading And Leeds Festival 2014
|
Following the success of a dedicated stage offering rock in the form of the best in metal, punk and hardcore at both Festival sites last year, in 2014 this stage will be curated by Daniel P Carter. Host of the BBC Radio 1 Rock Show, he was born and raised in Reading and is a long-time fan and supporter of the Festivals. Dan is a natural choice to curate this stage, having been to Reading & Leeds countless times, headlining what was the Concrete Jungle in 2004 with A, and playing the Lock Up Stage with Hexes in 2008.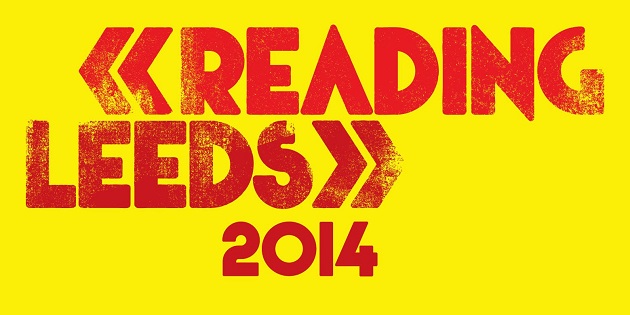 Dan comments: "To be curating a stage at Reading & Leeds is so awesome. As someone that was born in Reading, and have been going to the festival since I was a kid, I thought playing the festival was a good as it could get. Turns out I was wrong! I'm really looking forward to putting together a bill of bands that I think are ace and are going to make for a heaving packed tent on each day. We started with Of Mice & Men and went from there. Stoked!"
Reading & Leeds Festivals are already shaping up to be the best yet and in the spirit of keeping things fresh, for the first time ever fans are invited to get involved in the naming of this stage. Dan has suggested 'The Riff Haus', but do you think you can do better? Make sure you have your say and be in with the chance to become a part of Reading & Leeds' history by putting forward the winning suggestion! Lucky fans who get their stage names shortlisted will receive an upgrade for them and a friend from standard to guest tickets. If their idea goes on to win the public vote then the ticket holder and a friend will also get amazing side of stage access to their newly named stage!
From today until midnight on Tuesday 28th January, anyone can put a name forward through the Reading & Leeds websites. A shortlist of suggestions will be selected in collaboration with stage curator Daniel P Carter on Wednesday, at which point fans can get voting for their favourite new name through the websites. The chosen name will be announced on Friday 31st January on the Reading & Leeds Facebook, Twitter and websites.
With Of Mice & Men already announced, Reading & Leeds can reveal that they will headline the stage at this year's Festivals, their exclusive festival performance in England & Wales is not to be missed following their sold out UK tour. It seems only fair that the headliners have a say in the name of the stage so have put their own suggestion into the mix – 'The Hyphy Stage'. The band will also take over the official Reading & Leeds Twitter account on Wednesday 29th January between 8pm-8.30pm to answer any fan questions, so make sure you're ready.
The award-winning Reading & Leeds are the natural home for music lovers seeking the best acts, with the best atmosphere, surrounded by like-minded fans. The Festivals have already announced Main Stage headliners Blink-182 in their only UK show, and other amazing names playing across the weekend include Jake Bugg, Disclosure, Metronomy, Of Mice & Men, Wilkinson and I Am Legion. These are just the first of hundreds of exciting bands set to play, with plenty more to be announced soon. Keep your eyes and ears open for further announcements across the next few months.
TICKET INFORMATION
With sold out crowds at both Reading & Leeds Festivals in 2013, fans still have the opportunity to secure their tickets for 2014 at 2013 prices. Now it's even easier with the improved £50 deposit scheme, simply put down £50 to bag your place, and then pay three further instalments of £53.50 a month, which includes the booking fee, but with postage payable.
Weekend tickets £202.50 plus applicable booking fees
Early entry permits £15.00
Campervan permits £60.00
Lockers £16.00
Reading car parking £5.00
Weekend ticket prices include camping
---
Don't forget to follow our Spotify Playlist: