Hilary Duff Signs To Rca Records
|
RCA Records. Her first single "Chasing the Sun", written by Colbie Caillat, Jason Reeves and Toby Gad and produced by Toby Gad, will be available at all digital music providers on July 29th. The single is available for pre-order now. The music video for "Chasing the Sun" will also premiere on VEVO on the same date.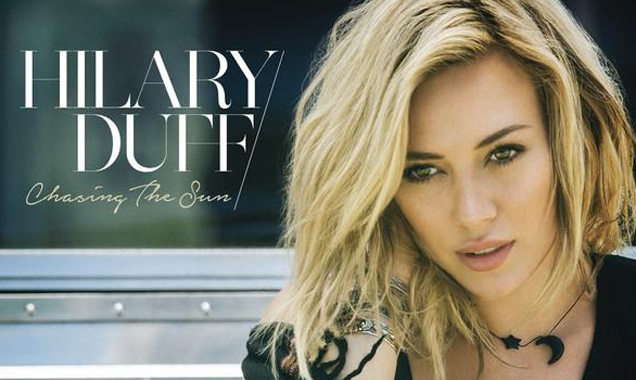 Says Duff, "I couldn't be more excited to join the RCA family! I love my team there and feel so lucky to be in the company of their talented artists. I came to them with my vision for the album and it has been a real labor of love, but something I am so proud of. 'Chasing The Sun' is just a peek into my new album. I've worked very hard and the album is a great representation of the experiences I've had in my life and where I want to go from here!"
After taking a long break from the music industry, Hilary is currently in the studio finishing up her highly anticipated RCA Records debut , which will be her 5th studio album and is due out this fall.
"I took a break from music for quite awhile, but it gave me the power to choose my next steps carefully and I'm really proud of the album I've made. 'Chasing The Sun' is a light and fun summer song that I hope helps people to feel a little more carefree,' states Duff.
"We are thrilled to welcome Hilary Duff to the RCA Records family," says Peter Edge, Chairman & CEO, RCA Records. "She is a supremely talented young woman, who after achieving massive success at a young age, continues to be an extraordinarily creative, relevant and cutting edge performer with a enduring appeal."
"Hilary Duff is a global superstar, a talented singer, actress and performer and we are thrilled to welcome her to RCA Records," says Tom Corson, President & COO, RCA Records.
---
Don't forget to follow our Spotify Playlist: