New names for Brutal Assault Festival 2014
|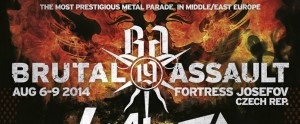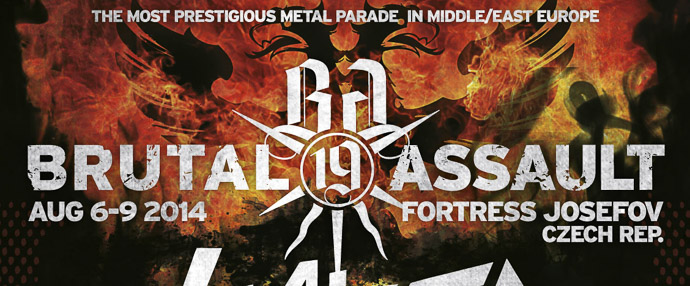 Brutal Assault proudly confirms hugely influential UK black metal legendary band VENOM, German thrash metal veterans SODOM, Swedish dark rockers KATATONIA, French orthodox blackers AOSOTH, Irish folk metallers CRUACHAN and funeral doom metal band from Germany WORSHIP, American death metallers SIX FEET UNDER headed by vocalist Chris Barnes have been confirmed for Brutal Assault 2014. Another confirmed is Californian melodic hardcore band IGNITE and American thrashers HAVOK. More bands coming soon. If you are planning BA2014 ticket as a gift for the upcoming X-mass, place your orders no later than Dec 22. Also if you have enough friends you can get a hellish bundle of 10 tickets + a t-shirt of your choice at the festival at the unholy price of 666 EUR.
ALso announced:
Shining – Avantgarde band from Norway which rose as a jazz quartet and during the years was gradually changed into cold, dark, synthetically needled avantgarde metal with black metal influences. To see them live is usually a big experience so let's hope they will deliver the same on the BA festival and let's get focused on their show.
Misery Index – Rough ornithological death/ grind hails from Baltimore US. The band delivers heavy riffing with one of the fastest and most powerful baterry on the current scene with mr. Jason Netherton behind the mic. So once the power of music should kill someone, you will be killed.
H2O – hails Brutal Assault for the very first time ever with their music roots from NY ghettos. These HC /punkers will enlarge the variety of BA artists and will reveal that their music is heavy enough but just from a bit different perspective.
Satyricon – one of the greatest ikons of black metal genre confirmed their performance on 19th edition of Brutal Assault festival. The leader of the band Satyr bewitch their crowd for over 23 years contrary to some other black metal bands he still has the burning force and appetite to do things different way which designites them to conquer…
Nightfall – Legend of Greek melodic death/doom metal makes their first live appearance in CZ after their reunion. They have brought to the scene such gems as Macabre Sunset (1993) or Athenian Echos (1995). Their latest album is called Cassiopeia.
Hacktivists – What a great combination of djent technics and hard core / rap barking with their first ever performance on BA.
---
Don't forget to follow our Spotify Playlist: