Roskilde Festival announces 32 names for 2021 edition
|
Today's announcement presents the ever-inventive Tyler, The Creator and FKA twigs, and Thom Yorke will play a Scandinavian-exclusive concert at Roskilde Festival in 2021. A total of 32 music acts are ready for next year's lineup – including two brand-new ones.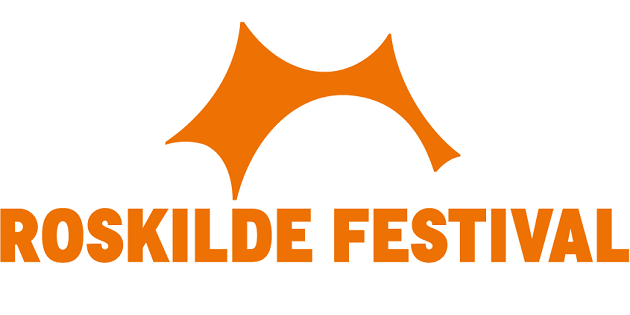 Although there is still more than a year to go, Roskilde Festival now unveils a part of the music programme for the festival in 2021. Festival-goers can look forward to experiencing the ever-experimental multi-talent Tyler, The Creator on the Orange Stage, and British artist FKA twigs will bring her sonic adventurousness, underlining why she's one of the most important voices of her generation right now. Both acts were in the lineup this year, and like Thom Yorke Tomorrow's Modern Boxes, they will be re-booked for Roskilde Festival 2021. In addition, R&B icons TLC will play at the festival. In the 90s, they conquered the charts with singles like 'Waterfalls' and 'No Scrubs', and in 2021 they will play their first concert in Denmark. The Whitest Boy Alive, fronted by the charismatic Norwegian Erlend Øye, will also be a part of the programme when they play their only Scandinavian concert at Roskilde Festival in 2021. 
Two brand-new additionsToday's announcement also includes two music acts who were not on the poster this year. Norwegian black metal pioneers in Mayhem will arrive at Roskilde Festival with the album 'Daemon' from 2019. The group helped define the black metal genre and became equally famous and notorious for its violent stage performances in the late 80s and early 90s. In a more peaceful area you will find English super producer Floating Points. Behind the name is the critically acclaimed electronic composer Sam Shepherd. His concerts are known for combining meditative seances with a pumping euphoria for those eager to dance. He visits Roskilde Festival 2021 with a late-night concert where anything can happen. 

Roskilde Festival's head of programme, Anders Wahrén, says:"For us it has been important to invite some of the acts back whom we believe will be both significant and top-notch next year. Tyler, The Creator and FKA twigs are two central players because they are two younger artists who are constantly working with their own sound and renewing the concert format. Their concerts always bring about new experiences.""The music programme at Roskilde Festival 2021 will not mirror the festival that should have been because we cannot and will not copy the full programme. Right now, there is a pandemic and racism is on the global agenda. Historically, big agendas also make their way into the arts, which is why, of course, we keep part of the programme open to bring new, relevant names into play."
The following 32 acts are added to Roskilde Festival's lineup: 
TYLER, THE CREATOR (US)
THOM YORKE TOMORROW'S MODERN BOXES (UK)
AFRICA EXPRESS PRESENTS IN C MALI (INT)
FKA TWIGS (UK)
FLOATING POINTS (UK)
MAYHEM (NO)
MOSES SUMNEY (US)
THOMAS HELMIG (DK)
TLC (US)
THE WHITEST BOY ALIVE (NO/DE)
AK DAN GWANG CHIL (KR)
CATE LE BON (UK)
CHAI (JP)
DANISH STRING QUARTET & DREAMERS' CIRCUS (DK)
GIRL IN RED (NO)
GYEDU-BLAY AMBOLLEY (GH)
HIGH ON FIRE (US)
HOLLY HERNDON (US)
KELLY LEE OWENS (UK)
LAND OF KUSH (CA/EG)
LINGUA IGNOTA (US)
THE NIGHT FLIGHT ORCHESTRA (SE)
THE NO ONES (NO/US)
OBJECT BLUE (DJ) (CN)
OLD MAN GLOOM (US)
RWAYSS (MA)
SAMPA THE GREAT (AU)
SENI REAK JUARTA PUTRA (ID)
SICARIA SOUND (DJ) (UK)
TARRUS RILEY FEAT. DEAN FRASER & BLACK SOIL BAND (JM)
USTAD SAAMI (PK)
YOLA (UK)
---
Don't forget to follow our Spotify Playlist: