Legendary Entertainer Patti LaBelle Announced As Headliner Of The 15th Annual Super Bowl Gospel Celebration
|
Bringing faith, football and gospel music together, the 15th Annual NFL Sanctioned Super Bowl Gospel Celebration will be in New York City, kicking-off Super Bowl XLVIII weekend on Friday, January 31, 2014 at Theater at Madison Square Garden. Sponsored by American Family Insurance, this year's concert will align GRAMMY® Award-winning artists, church and faith leaders and special guests – all on one stage to give audiences a show to remember.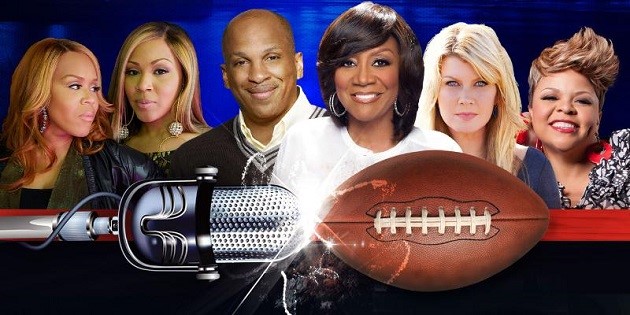 Announced as the headliner of this milestone concert, taking the stage will be legendary entertainer and GRAMMY® Award-winner Patti LaBelle . Also joining the list of top performers at this year's show include GRAMMY® Award-winning gospel sensation Mary Mary , Christian contemporary singer Natalie Grant and actress & singer Tamela Mann . Previously announced performers include GRAMMY® Award-winning Gospel artist and Pastor of Perfecting Faith Church in New York, Donnie McClurkin, and the NFL Player's Choir, which is exclusively composed of current and former players.
Over the course of fifteen years, Super Bowl Gospel Celebration has brought together amazing performances and special guests including Anita Baker, Gladys Knight, Yolanda Adams, Kelly Price, The Clark Sisters, and many more. Most recently, the 2013 event was hosted by Emmy Award-winning co-host of ABC's "The View," Sherri Shepherd , and seven-time GRAMMY® Award-winning gospel artist Kirk Franklin . Headlined by GRAMMY® Award-winning, platinum-selling artist and American Idol winner Fantasia, the night was full of memorable moments including great performances by Donnie McClurkin , Marvin Winans , Bishop Paul S. Morton , and the NFL "Players' Choice" hip-hop Christian artist Lecrae.
"The Super Bowl Gospel Celebration has been a formal sanctioned partner for 15 years, and has played an integral role in bringing together fans and football players under one roof with a shared love of inspirational music," said Tisha Ford, NFL Director of Events Business Development.
"This year we celebrate the 15th Anniversary of bringing even more power and celebration to one of the biggest events of the year — the Super Bowl," says Melanie Few-Harrison, Creator and Executive Producer of Super Bowl Gospel Celebration. "Each year we aim to make the concert bigger than the last with artists and special guests from all backgrounds and this year will be no different! Super Bowl XLVIII in New York will be our biggest yet!"
Since its inception in 1999, the Super Bowl Gospel Celebration has donated a portion of its proceeds and more than 5,500 tickets to local and national charities. This year's benefactor is St. Jude Children's Research Hospital.
Tickets to the concert are currently available for purchase on www.ticketmaster.com. The show will air in national syndication over broadcast television stations in February 2014. Air dates and local listings to be announced in January.
---
Don't forget to follow our Spotify Playlist: