The Bob Dylan Complete Album Collection Vol. One is Out
|
The Bob Dylan Complete Album Collection CD boxed set contains 43 discs: 35 studio titles (including first-ever North American release of 1973's Dylan album on CD), 6 live albums, 2-CD "Side Tracks," and a hardcover book featuring new album-by-album liner notes by Clinton Heylin and a new introduction by Bill Flanagan.
"Side Tracks" brings together for the first time two discs worth of previously released non-album singles, tracks from Biograph and other compilations, songs from films and more.
The Complete Album Collection Vol. One is available as a limited-edition harmonica-shaped USB stick containing all the music, in both MP3 and FLAC lossless formats, with a digital version of the hardcover booklet, housed in a deluxe numbered box.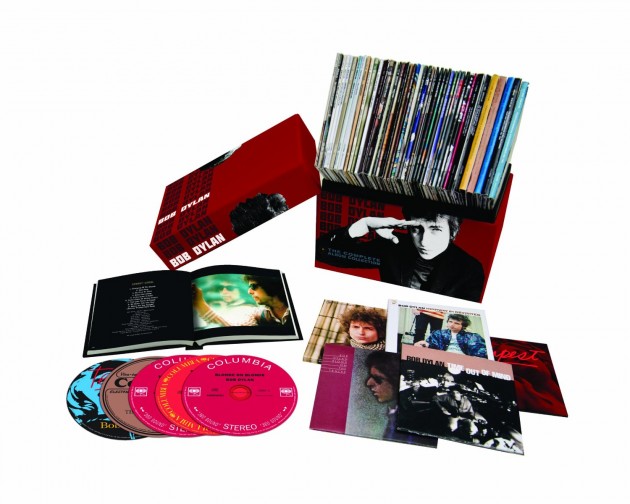 ---
Don't forget to follow our Spotify Playlist: