Danish Alice Rose releases 'each is a DREAM'
|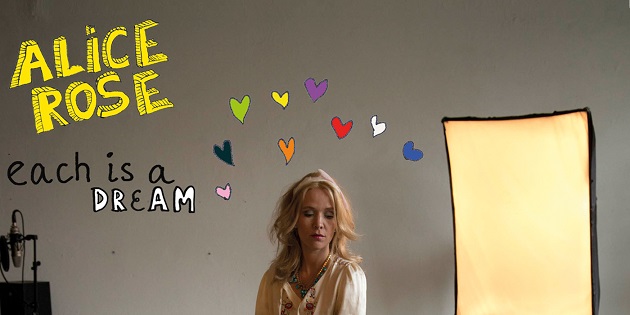 Hailing from Copenhagen, Denmark, Alice Rose plays and sings beautiful, mesmerizing and thoroughly modern music that captures the essence of the old world and the new. Alice has performed all over Europe on stages large and small, including major festivals like Roskilde, Lowlands and Pukkelpop.
After many months in the studio, Alice is now ready to release her next album, 'each is a DREAM' on Manual Music. The album was co-produced by British producer, John Parish (PJ Harvey) and techno musician, Gabriel Ananda, Alice's long-term collaborator.
On 'each is a DREAM', Alice works in familiar territory, covering both dark and light themes, but she has honed her songwriting craft. The music is dreamy, heartfelt, and intimate, showing a depth and maturity beyond any she's expressed before.
Tracklist:
1. Last Happy End
2. Into My Heart
3. Teardrops
4. I'm Gone
5. Mistakes
6. So Hot
7. On My Mind
8. Father
9. Smoke
10. Shadow Princess
11. Butterflies
12. Riot
13. each is a DREAM
---
Don't forget to follow our Spotify Playlist: