Lucas & Steve x Philip Strand link up for captivating festival tune 
|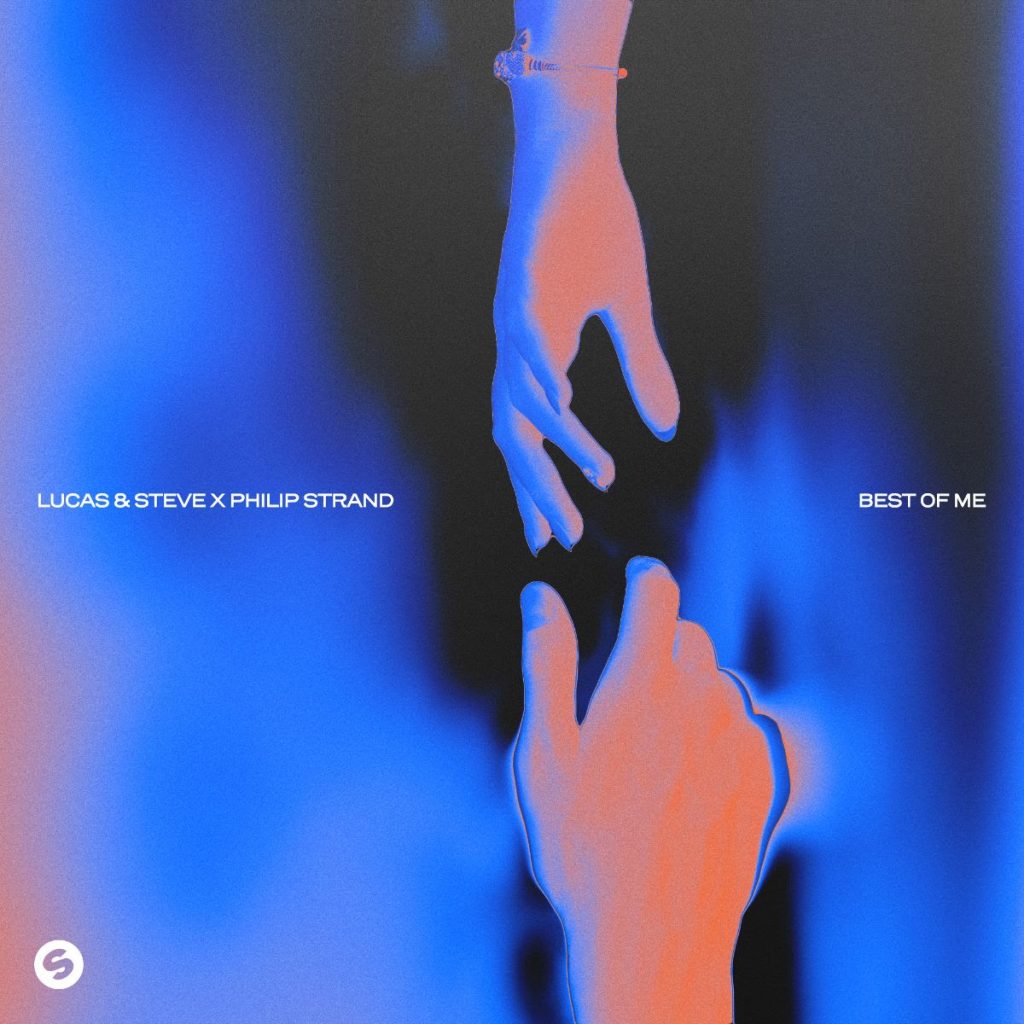 In a spur of feelgood festival energy, Dutch hit duo Lucas & Steve has joined forces again with Swedish singer Philip Strand for the invigorating new single "Best Of Me." Set upon gentle guitar chords and subtle melodics, the guys suitably follow up on last year's collab "Lions Roar", once again gaining strength on Strand's powerful lyrics, this time offering support for anyone who's dealt with anxiety or depression, musically emphasized by a euphoric chorus in true Lucas & Steve style, taking off on grand synths and rumbling drums. It's a tune aiming to help anyone in need of emotional support and is destined to highlight the ever-lit festival shows of the duo, now officially out on Spinnin' Records.
If these last years have proven anything, it's the continuous impact of Dutch DJ/production duo Lucas & Steve among the international dance crowds. By now, the guys have gained a worldwide appeal with their high-energy DJ performances at Tomorrowland's Mainstage, Creamfields, AMF, Parookaville, Brisa Beach Party, and Airbeat One as well as continuous tours across Europe, Asia and the US, including their show at EDC Las Vegas week at Hakkasan.
'"Best Of Me" is a song about giving back to the ones that where there for you through the hard times.'

Philip Strand
Their hit productions emphasized this rise to fame, evolving from their late 10's club hits to full-fledged pop smashes, including 2020's "Perfect" (feat. Haris), their revamp of 90's hit "No Diggity" together with R&B icons Blackstreet, and a huge team-up with Afrojack and Dubvision for one of 2021's biggest anthems "Anywhere With You," currently counting over 55 million streams on Spotify alone.
While building a fresh string of hits this season, including the massively played Yves V collab "After Midnight" (feat. Xoro), the guys now continue with a brand new festival gem, teaming up with Swedish singer Philip Strand for the destined crowdpleaser "Best Of Me."
It's a team-up that's already proven its worth, following 2022's "Lion's Roar," a record that was synched as an official anthem for the Dutch football team during the World Cup. That same year, Philip Strand also dropped some of his biggest tunes to date, including "With My Friends" (alongside Tungevaag and Sick Individuals), the Madism collab "Over You" and featuring on the Armin van Buuren hit "Roll The Dice."
Now, the guys take off for the next adventure, moving on their respective hot streaks with this whole new beast of a tune. "Best Of Me" sees Philip Strand present his characteristic touching vocals alongside gentle guitar chords and warm, subtle synth pads. 'Just give me one more day, and I'll give you the best of me', he exclaims, directing his attention to anyone who's ever come out of a difficult period of anxiety or depression. Because you'll feel thankfulness to the ones that were there for you, and promise them to be the best of yourself.
Strand's shout-outs are increasingly supported by Lucas & Steve's captivating melodies and feel-good crescendos. When the beat finally drops, you can imagine the fireworks going off; the high notes work wonders for an eager festival crowd, serving up the melody in full euphoric mode, while solid beats charge up the energy levels.
This is the stuff crowdpleasers are made of, delivered by one of dance music's most in-demand singers, and a DJ/production duo that knows how to work its years of experience into powerful festival gems. Such an aptly titled tune to emphasize Lucas & Steve's current festival season, be sure to get the best of these renowned dance music protagonists.
---
Don't forget to follow our Spotify Playlist: