Tristan Banks – View from Above
|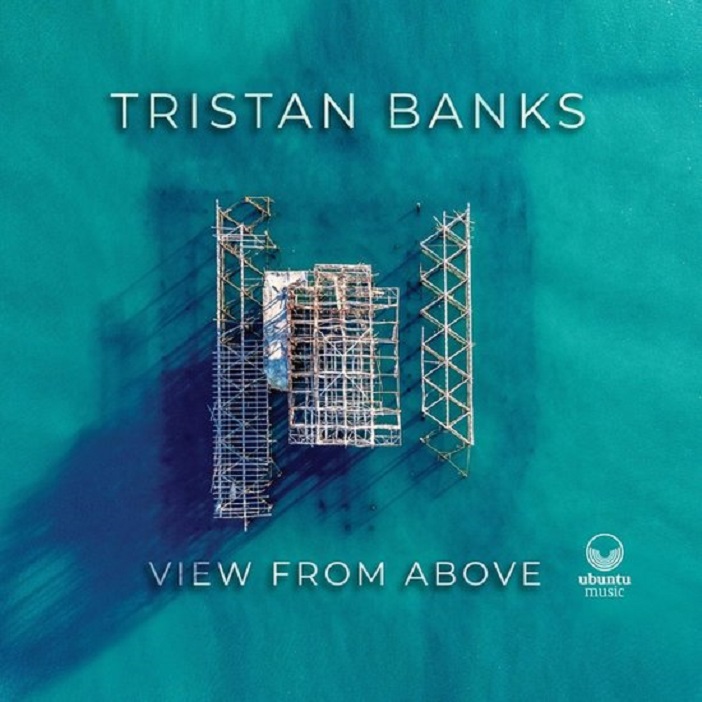 Tristan Banks is a British drummer, percussionist, composer and producer who has been active in the music industry for many years. Banks has been involved in a wide variety of musical projects and his unique blend of musical styles and influences has made him a highly respected figure in the industry. Over the years he has collaborated with a number of high profile artists including Roy Ayers, Dave Valentin, David Gilmour, Marcos Valle, Mike Lindup, Robert Miles, Beverley Knight and Robin Millar and has been a key member of several successful bands, including the electronic group Batu and the world music band Da Lata. Banks' music is known for its eclectic mix of genres, incorporating elements of jazz, funk, world music and electronic music. He is also known for his innovative use of production techniques and his ability to create immersive soundscapes that transport listeners to new and exciting musical territories.
His debut solo album 'View from Above' was recently released on the Ubuntu label. Ten tracks that will make you shift to the edge of your seat. The album is completely based on the jazz idiom, but you can hear influences of latin and funk everywhere. This is good old-fashioned fusion music, as you really don't hear much nowadays. In production and feel it reminds me a lot of the best productions released on the famous GRP label of Dave Gruisin and Larry Rosen as the GRP all star band.
This immediately means that you should not expect Banks to be extremely innovative, but listen to a track like 'Flex' and you will know exactly what I mean. Saxophonist Paul Booth really goes on a rampage on this track, which in terms of musical bicep flexing is the best you'll find on this album. High quality is the only correct qualification. 'Cidade Alta' shows Banks excelling on his own set of instruments, rhythmically supported by John Crawford on piano, who here lays down a wonderful rhythmic pattern on which the flute can happily dance to give the melodic interpretation. Wonderful music.
Once this album grabs your attention, and it does from the moment you put it on, you're lost, mind you, your ears won't get a second's rest, this album isn't zen and it's not easy either. This is something to train your ears with. What is even more worth mentioning is that this album was completely recorded live in just two days, without any click tracks or adding extra tracks. These men can therefore also perform this live, as it is played on this album.
Tristan Banks' debut solo album 'View from Above' showcases his talent as a musician and producer with a mix of jazz, funk, world music and electronic music. The album takes the listener on an exciting musical journey and was recorded entirely live in just two days, highlighting the skill of the musicians involved. 'View from Above' is a must-listen for fans of fusion music and amazed, because we don't hear enough of this musician in the Netherlands. (8/10) (Ubuntu)
---
Don't forget to follow our Spotify Playlist: