Maxazine Presents: Cameo Essentials (curated by Nathan Leftenant, Tomi Jenkins, Arnett Leftenant, Charlie Singleton, Jeryl Bright and Greg Johnson)
|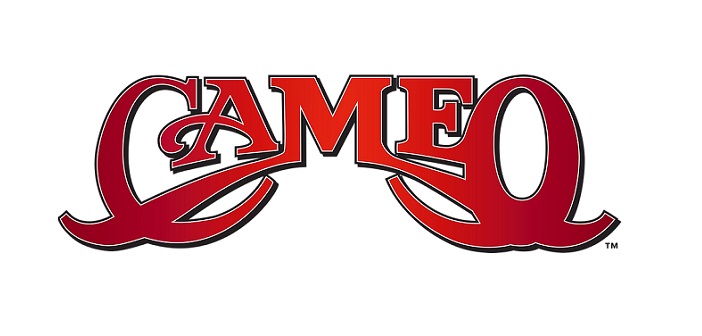 The American funk and R&B band Cameo was founded in 1974 by the then 18-year-old Larry Blackmon as The New York City Players. To avoid confusion with The Ohio Players ("Fire", "Love Rollercoaster"), the group name was changed to Cameo in 1976. In 1977 the first album "Cardiac Arrest" was released, after which the whole world got to know the deep funk and R&B or Cameo.
The band released a new album almost every year, but the biggest success came in 1986 when the band reached the top 10 worldwide with their biggest hit "Word Up!" By this time, there were only three members left of the original Cameo, in addition to Blackmon Nathan Leftenant and Tomi Jenkins. The song became a worldwide hit and ensured that Cameo was in the spotlight for years to come, with beautiful other successes as a result.
Cameo today no longer exists as a band, but most members still tour the world with their own music and the musical heritage of Cameo. A heritage that is much broader than those few well-known hits. So it's time to get a hold of Cameo's true musical footprint. We asked Cameo's founder Nathan Leftenant, who immediately rang the bell and called co-founders Tomi Jenkins, Greg Johnson, Arnett Leftenant, as well as former members Charlie Singleton and Jeryl Bright, to put together the Cameo Essentials. Together they put together Cameo's musical footprint: The best collection of Cameo tracks to get to know the band best in a short time. Not without pride Maxazine presents Cameo Essentials, curated by Nathan Leftenant, Tomi Jenkins, Arnett Leftenant, Charlie Singleton, Jeryl Bright and Greg Johnson.
---
Don't forget to follow our Spotify Playlist: