Kansas Legend Robby Steinhardt's Video For "Not in Kansas Anymore"
|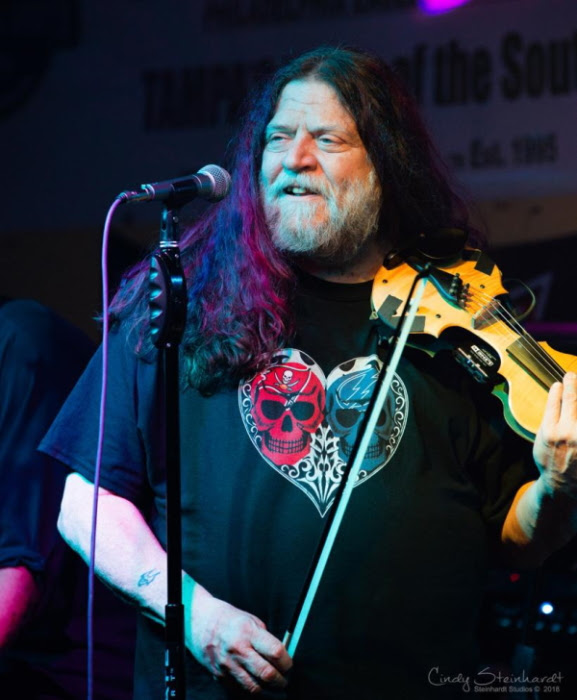 Kansas legend Robby Steinhardt's video for "Not in Kansas Anymore" from the critically acclaimed album of the same name is out now. Produced by Michael Franklin, the album was released on Solar Music just after the unexpected passing of Steinhardt.
You know him as the legendary violinist, vocalist and frontman for the band Kansas, recording 9 albums which reached gold, platinum and double platinum status, and is now making another mark on the world with his first and only solo album.
"Not in Kansas Anymore" is a powerful, well-thought-out offering of Prog Rock magic. Timely songs with incredible arrangements and virtuoso performances. Robby's vocals and signature electric violin come through on this continuous work labeled a "Prog Opera."
The album "Not in Kansas Anymore" grew out of the Jon Anderson "1000 Hands" sessions. Robby was a special guest on the song "Active." He put down several violin tracks on that song and also a song Michael was working on with drum legend Billy Cobham. That song led to the making of "Not in Kansas Anymore."
The art direction and video work was done by Alvaro Ortega, a gifted animator from Madrid Spain. Alvaro has received worldwide notice from his Beatle and British Invasion animations. Most recently his collaboration with producer Michael Franklin's "A Day in His Life," a highly acclaimed tribute to John Lennon.
---
Don't forget to follow our Spotify Playlist: