Tiësto & Deorro strike musical gold with new single, "Savage"
|
As the festival season is gaining momentum, Grammy award-winning, RIAA platinum-certified, international icon Tiësto teams up with LA's finest in Deorro for the dreamed mainstage anthem, "Savage." The whizzing new track brings it all together with thrilling chords, feverish vocals, and outstanding drops, culminating in a triumphant and heartfelt chorus. "Savage" makes it clear that both DJ/producers are aiming to help audiences ascend to heaven, and this radiant new single is destined to do the trick – out via Musical Freedom now.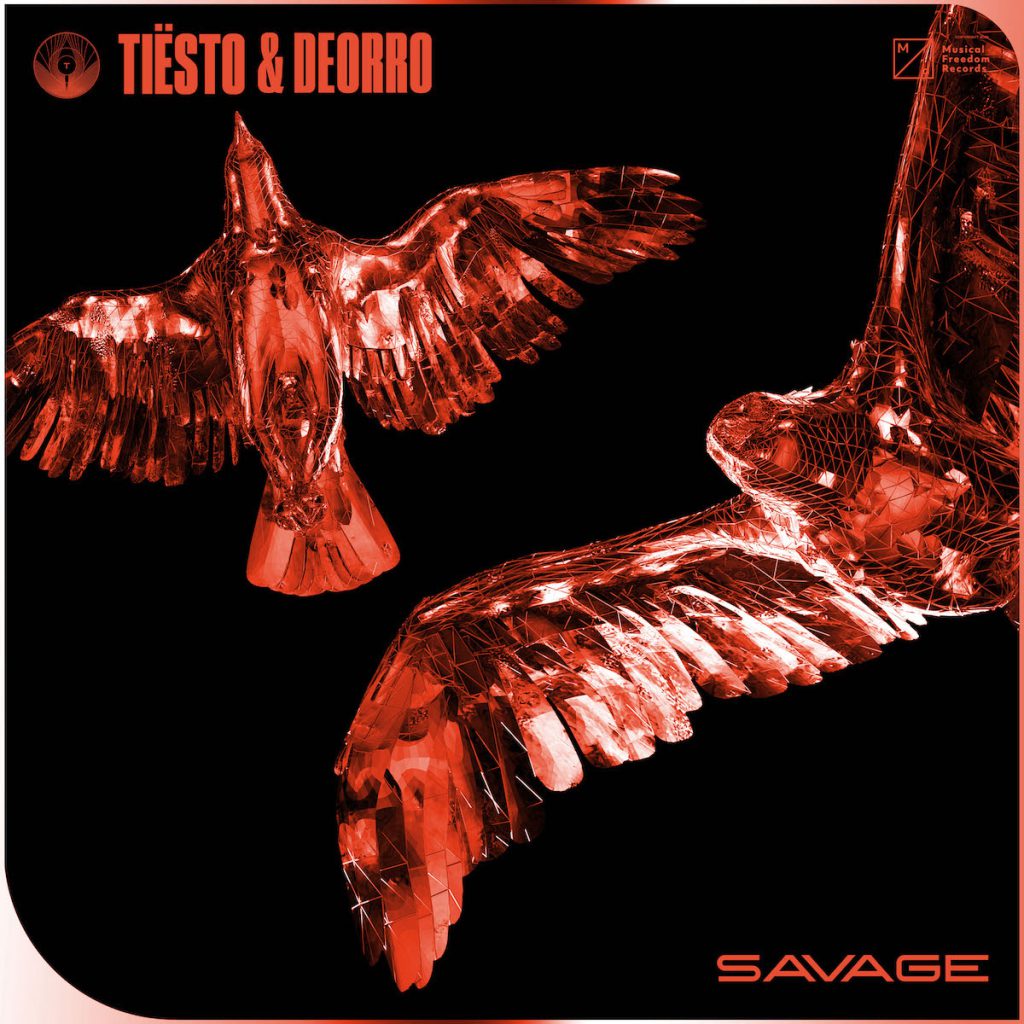 Tiësto has left a resounding mark on dance music with his extensive discography, groundbreaking sounds, and countless milestone and genre-defining performances. Recently, Tiesto has been exploring a range of new genres, moving from pop and hip hop inspired tunes to deep house – resulting in inventively produced blends of these genres.
Tiësto is a Grammy® Award-winning, platinum-certified, international icon. The DJ and producer is the only artist to ever hold the titles of "The Greatest DJ of All Time" courtesy of Mixmag, and "#1 DJ" according to Rolling Stone. From his underground dance floor bangers to his high-profile Las Vegas residency and crossover success, Tiësto created the blueprint that defines what it means to be a success in today's dance music world. In Tiësto's true fashion, he continues expanding across genres, always evolving his craft.
With over 36 million albums sold, 10 billion cumulative streams, and a social platform with an audience exceeding 30 million fans spanning the globe, he continues to revolutionize the dance music landscape. Tiësto's first release since signing with Atlantic Records, "The Business" has dominated airplay and charts worldwide since its September 2020 release, garnering over 1.4 billion streams to date, and was nominated for Best Dance/Electronic Recording at the 64th Annual GRAMMY Awards.
In another surprising move, after nearly 10 years of admiration for each other's work, "Savage" sees Tiësto team up with Los Angeles based tastemaker Deorro, creating an epic masterpiece that satisfies both of their production styles perfectly. Mexican/American artist Deorro is known for his hot-blooded electronic tracks, often spiced up with Latin vibes and exciting collabs. From his 2015 claim to fame "Five Hours," to his critically acclaimed 2017 debut album Good Evening, to a series of Latin-fueled hits last year, including the popular "Adios," (with Andrez Babii) Deorro can be counted as one of dance music's most inventive crowd-pleasers.
Deorro has become a staple of the Dance and Latin space after more than a decade of perfecting his genre-blurring musical style. Deorro is now widely recognized amongst the upper echelons of artists as a worldwide touring DJ, multi-platinum award-winning producer, and bona fide superstar. Deorro cemented his status with his mainstream crossover hit "Five Hours" in April 2014 which is now one of his many globally certified, chart-topping, platinum-selling releases and viral hit singles. A proud Mexican-American, Deorro is also breaking ground in the worldwide Latin music market on the strength of his megahit "Bailar," a Latin/EDM hybrid featuring Grammy Award-winning/Latin Grammy Award-winning international merengue star Elvis Crespo.
"Savage" effortlessly blends Deorro's lavish party vibes with the influential and powerful electronic productions of Tiësto. Setting the tone with tensive chords and moody, pitched-down vocals, the song gradually builds towards its chorus, erupting in a strong house beat and mesmerizing, rhythmic melody. This is where the ecstasy kicks in, making way for a rush of energy, while the tempered breakdown with its uplifting vocals and backing chords provide the tune with the perfect interlude.
Two dance music masterminds at work, taking the festival crowd to their next much needed musical highlight, Tiësto and Deorro are ready for the festival season with this outstanding new collab, which has already been teased during EDC Mexico, Lollapalooza South America, Ultra Music Festival, and more Go "Savage" with them, and you'll get back in your party groove soon again.
---
Don't forget to follow our Spotify Playlist: