Maxazine Presents: Martyr Essentials (curated by Rick Bouwman)
|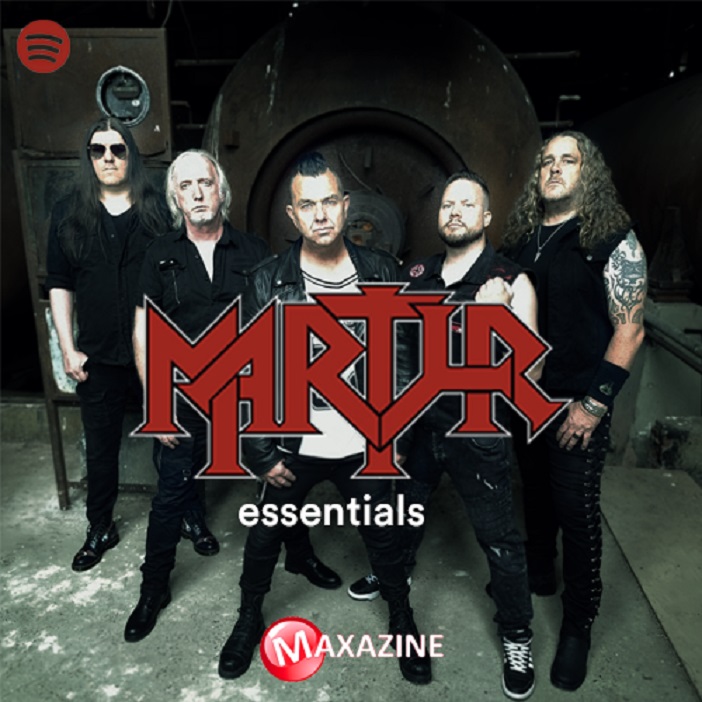 Martyr is a legendary heavy/speed/power metal band from the Netherlands that has been around since 1982. The general public first became acquainted with Martyr in 1984 when Roadrunner Records released the compilation album "Dutch Steel". Martyr's contribution to this release entitled "Snow And Fire" is still a highlight of the band's setlist. Also in 1985 their song "En Masse (Stand Or Die)" appeared on the infamous album "Metal Massacre VI' from the legendary US record label Metal Blade. Both releases attracted interest from metalheads from all over the world and helped Martyr achieve their legendary status.
Martyr went on hiatus for a while… However, the flame never went out and caught fire around 2005 when they were asked to reunite to play some old school metal festivals. After the highly successful reunion shows, Martyr was back on track, resulting in the "Fear The Universe" compilation (2009, Rusty Cage Records) and their highly anticipated comeback album "Circle Of 8" via Metal Blade Records in 2011. Their second studio album after the reunion, "You Are Next", was released in 2016 by Into The Limelight Records.
After five years since the last studio album, their new album "Planet Metalhead" is now out, so Maxazine asked guitarist and founder Rick Bouwman to compile an Essentials list, especially for Maxazine. Not a greatest hits list, but a list of essential Martyr tracks. Tracks that represent defining moments in their career, tracks that the band has fond memories of. A true essential list. A list for the real fans of Martyr, but certainly also a list for people who don't know Martyr that well yet. Maxazine presents: Martyr Essentials!
---
Don't forget to follow our Spotify Playlist: