Armin van Buuren and Reinier Zonneveld drop resonating techno bomb: "We Can Dance Again"
|
Armin van Buuren teams up with fellow Dutch techno legend Reinier Zonneveld for an incredible meet up of minds. A stunning creative collision between three top names from different sides of the electronic music spectrum, "We Can Dance Again" takes Armin's legendary euphoric, avant-garde sounds and smashes them powerfully against Reinier's atmospheric, bass-fringed kicks, topped up with powerful house vocals by top-tier vocalist Roland Clark.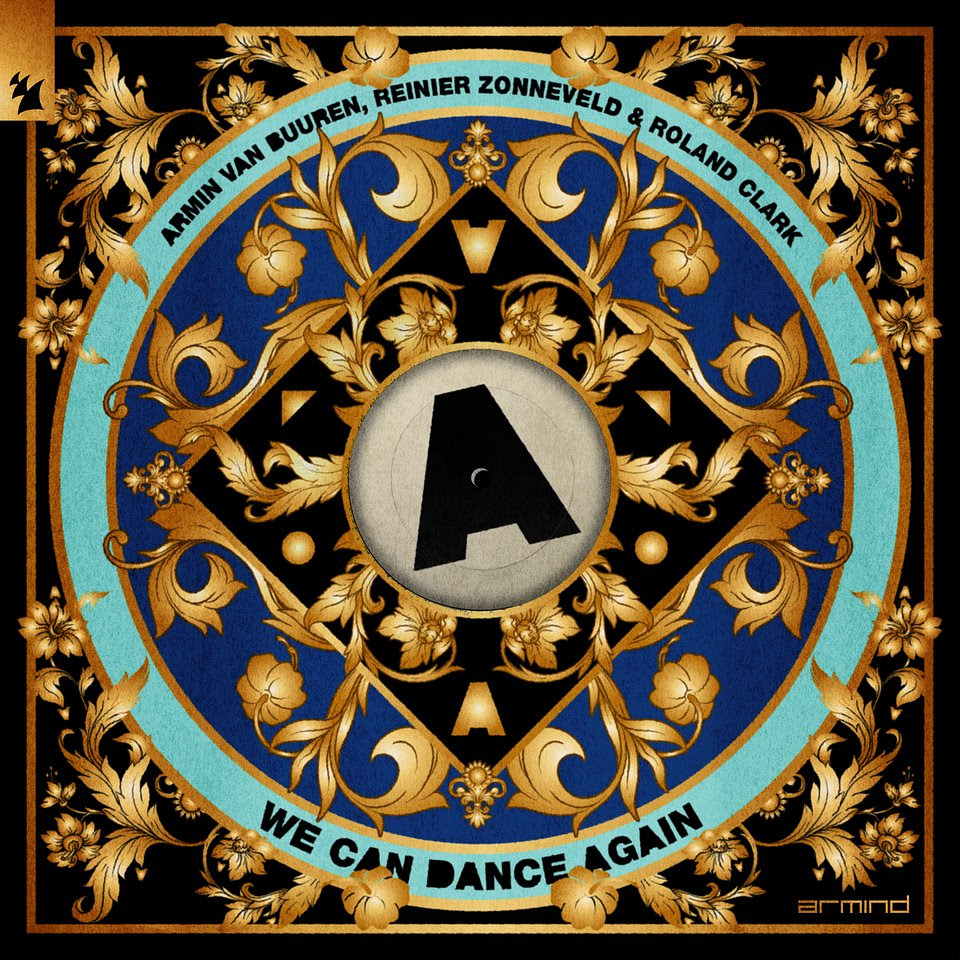 As one of the best-selling techno producers of the moment, Reinier Zonneveld has taken over the contemporary scene with his unique view on techno. Highly respected for his powerful live performances at key festivals and sold-out clubs on all continents, his vibrant sound has won him a massive international fandom. His own imprint Filth On Acid is one of the best-selling and most supported labels in the electronic scene with releases of Carl Cox and many more, the label is claiming the number one spot on and off as the leading techno label on Beatport. Reinier's worldwide shows sell out in minutes, including his latest 13,000 capacity ADE show which broke a world-record for the biggest indoor solo show across techno. After becoming a resident at the legendary Awakenings and Time Warp, he's taking things a step further as he has launched his very own Festival. Live NOW Festival is nothing out of the ordinary; Zonneveld will be the only artist on the bill and will play for a mindblowing 11 hours straight. Stretching the limits of what's possible is exactly what Reinier Zonneveld does best.
Designed to resonate strongly with dance music fans, "We Can Dance Again" is a cross-genre high-five between electronic music icon Armin van Buuren and Techno maestro Reinier Zonneveld. A best-of-both-worlds creation loaded up on firepower, this track will blow the doors of clubs wide open to reinstate the full dance floor experience.
Armin van Buuren has long been a global ambassador for electronic music. The five-time #1 DJ in the world and current #3 has seven full-length artist albums to his name and continues to cultivate a massive worldwide following through his weekly A State Of Trance radio show, event series and album series, reaching 40 million listeners from 80 different countries on a weekly basis. In non-COVID times, Armin van Buuren headlined more than 150 shows per year at leading festivals and venues around the world, including Electric Daisy Carnival (Las Vegas, New York), Ultra Music Festival (Miami) and Tomorrowland (Belgium) plus residencies on Ibiza and in Las Vegas.
Armin van Buuren: 'I'm so happy I got the chance to collaborate with Reinier and Roland on this track. I've been an admirer of their work for quite some time now, and I love how we all brought something of our own to the table in "We Can Dance Again". I feel this track perfectly reflects the current mindset of clubbers from all over the world and I can't wait to play this out in front of an ecstatic crowd!'
Reinier Zonneveld: 'It was a true pleasure and honour to collaborate with Armin on this record. As a true legend, brilliant producer and an artist that has made huge strides for electronic music, he's been an inspiration since my early days. As a young Reinier I used to listen always to his trance mixes. Roland has complimented the track perfectly with his distinct and powerful voice. We're all longing to be together on the dance floor again and this record is inspired by the incredible moment we can do just that after two years of silence."
---
Don't forget to follow our Spotify Playlist: