Cypress Hill announce new studio album 'Back in Black'
|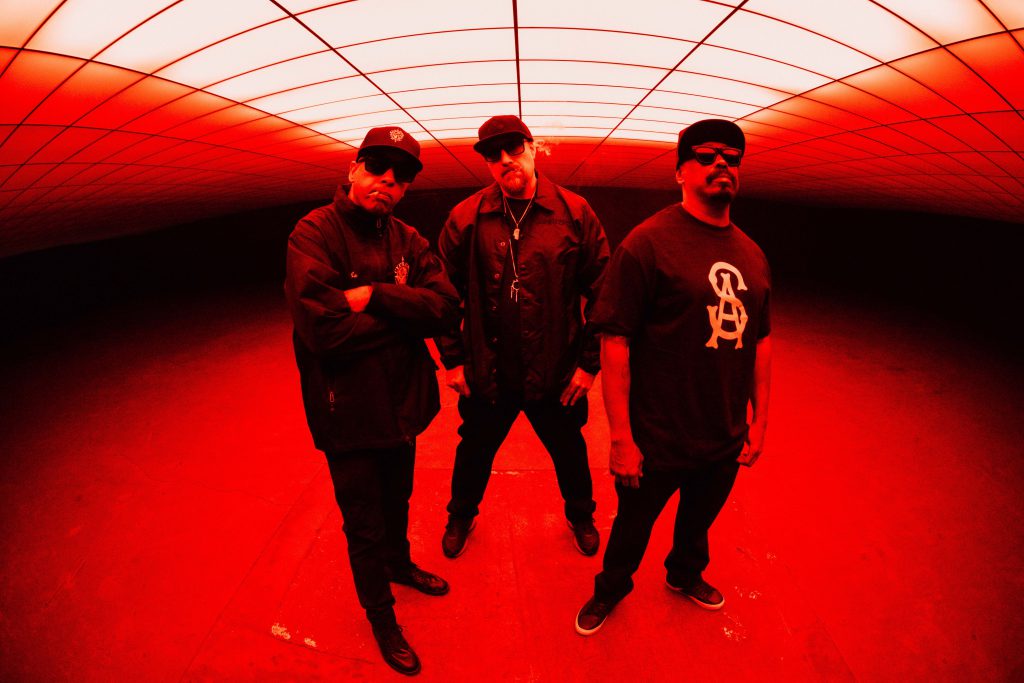 Multi-platinum selling Hip-Hop luminaries Cypress Hill today announce the release date for their 10th Studio album, "Back In Black", following their critically acclaimed 2018 album "Elephants On Acid". Now 30 Years into their career, "Back In Black" – produced by Detroit's Black Milk – will be released on March 18th. On this new record, Cypress Hill knew they had more to offer with "Back in Black". 'This album is a return to our roots,' Sen Dog says. 'We were proud hip-hoppers back in the day and we've gone through it all. We're proud to be part of the hip-hop industry. Doing a straight hip-hop joint was the way to go.'
Three decades ago, B-Real, Sen Dog, and DJ Muggs sparked a trip that left popular culture stoned, stunned, and staggering in anticipation for more. Naming themselves after a local street in Los Angeles, Cypress Hill burst on the scene in 1991 with the release of their self-titled debut album. The singles "How I Could Just Kill a Man" and "The Phuncky Feel One" became underground hits, and the group's public pro-marijuana stance earned them many fans among the alternative rock community. Cypress Hill followed their debut with "Black Sunday" in the summer of 1993, which debuted at #1 on Billboard's Top 200 and went triple platinum in the U.S. As a result, Cypress Hill became the first rap group to have two albums in the top 10 of the Billboard 200 charts at the same time.
Cypress Hill went on to release six more records and have sold over 18 million copies worldwide, becoming the first Latino-American hip-hop group to achieve platinum and multi-platinum success. The band has also been immortalized by a star on the Hollywood Walk of Fame (coming in 2019), getting animated for an episode of The Simpsons, and earning a spot on VH1's "100 Greatest Songs of Hip Hop" with smash single "Insane in the Brain." Additionally, Cypress Hill has been sampled by everyone from JAY-Z and The Black Eyed Peas, to A$AP Rocky and Vic Mensa with Chance the Rapper.
The album announcement also marks the release of another brand-new track from the group, titled "Bye Bye". On the dark, percussive track, Cypress Hill throws another curveball by adding rising Michigan born rapper Dizzy Wright into the mix, who delivers a standout verse about the cost of violence.
On "Bye Bye", B-Real said 'I think with this song, it's a statement where – in a roundabout way – we speak to the politics of today. That we're being lulled into this dreamworld. To try to blind us from the separation that the politicians and government create. Trying to put us to sleep and while we're in this sleep state of unawareness they do whatever they want.'
Following the release of earlier tracks "Champion Sound" and "Open Ya Mind" in 2021, the former a featured track on the soundtrack of the Major League Baseball, video game, R.B.I. Baseball '21, "Bye Bye" continues to elevate the Grammy nominated group's distinctly powerful dual-vocal dynamic to new heights, with Dizzy Wright adding another element to the sound. "Back In Black" sees them enter an incredible fourth decade of releases, shining a spotlight on the reason they're consistently hailed as one of the greatest hip-hop acts of all time.
---
Don't forget to follow our Spotify Playlist: