Elvis Costello & The Imposters – The Boy Named If
|
On January 14, Elvis Costello, together with his backing band The Imposters, will release a new album under the title "The boy named If". They say that the album contains 'urgent, direct songs with clear melodies, stimulating guitar solos and nice fast rhythms'.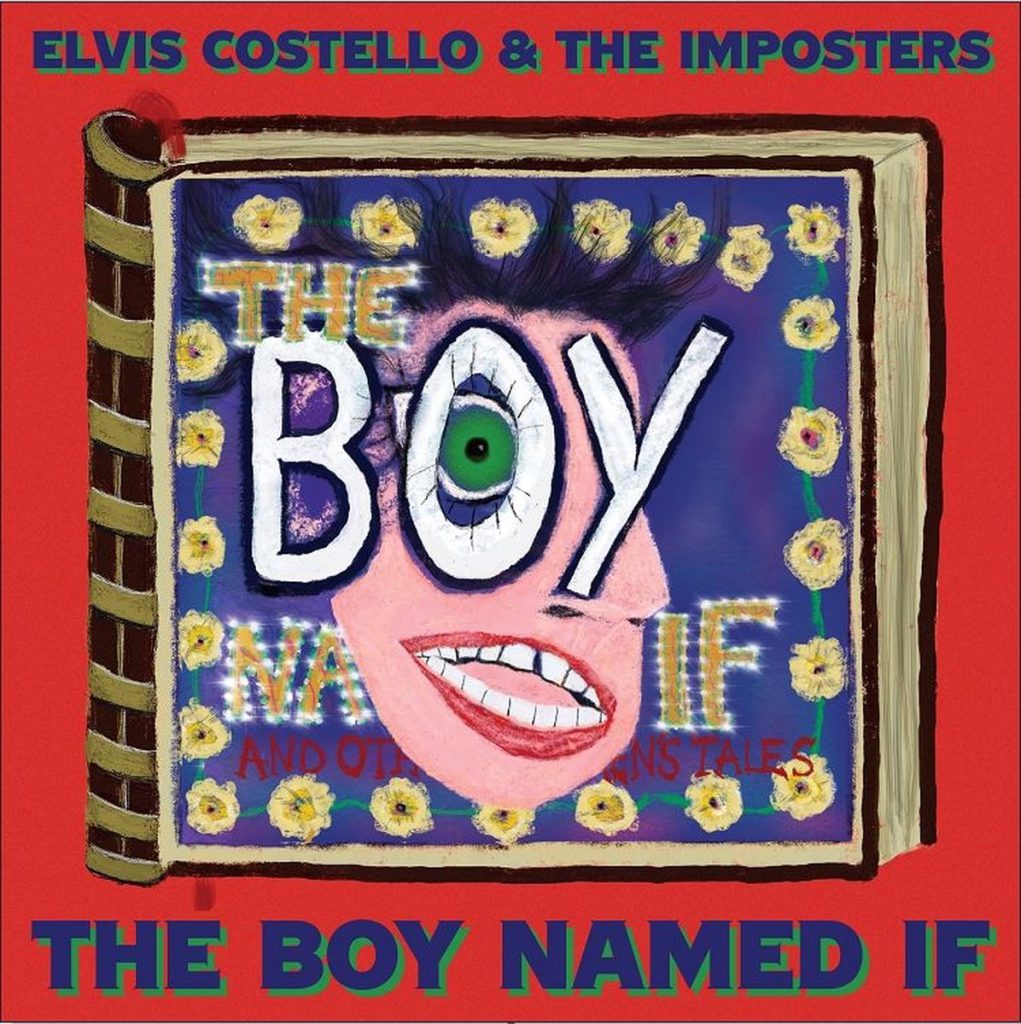 If a band or an artist himself makes the claim that his album will contain 'urgent' songs, thus forcing the public and critics to feel a certain social involvement, then you usually have to be extra careful. Usually an arrogance alarm goes off.
However, Elvis Costello has an immense track record of just the kind of albums that more than live up to these claims. Think albums like "Spike". With The Imposters he previously made an album like "The Delivery man", in which he mainly puts down a very direct way of making rock 'n roll, far from sophisticated or produced, but more on an 'in your face' played and raw. That's what you can expect from the new album.
You can call "The Boy named if" a coming of age album. Costello looks back and probably describes his own path to adulthood. Uncomplicated rock'n roll, with here and there wonderful chaotic guitar solos, such as on the prizewinning song "What if I can't give you anything but love", which radiates despair. It's great if you, as an older musician, still dare to go so deep and you can and dare to expose yourself like that.
"Paint the red rose blue" is another typical Costello song with which he has built up his large group of followers over the years. Here in an 'imposter' jacket, but it could just as well have been in a different arrangement on "Spike" or on his stunning collaboration with Burt Bacharach.
"The Boy named if" shows when Costello is at his best. Namely as a frontman in a rock band. "Magnificent Hurt" is another great song with a self-proclaimed urgency. Delicious.
Is Costello doing something new or earth shattering on this album? No. The man shows once again that he is like a fish in water when he can rock so pure and unadulterated. It sounds dated, that's for sure. It is music that in 2022 no one is really waiting for. However, Costello no longer has to prove himself to anyone, he has already done that for a long time in his long career. Quality is not denied. Not even on this album. (8/10) (EMI)
---
Don't forget to follow our Spotify Playlist: