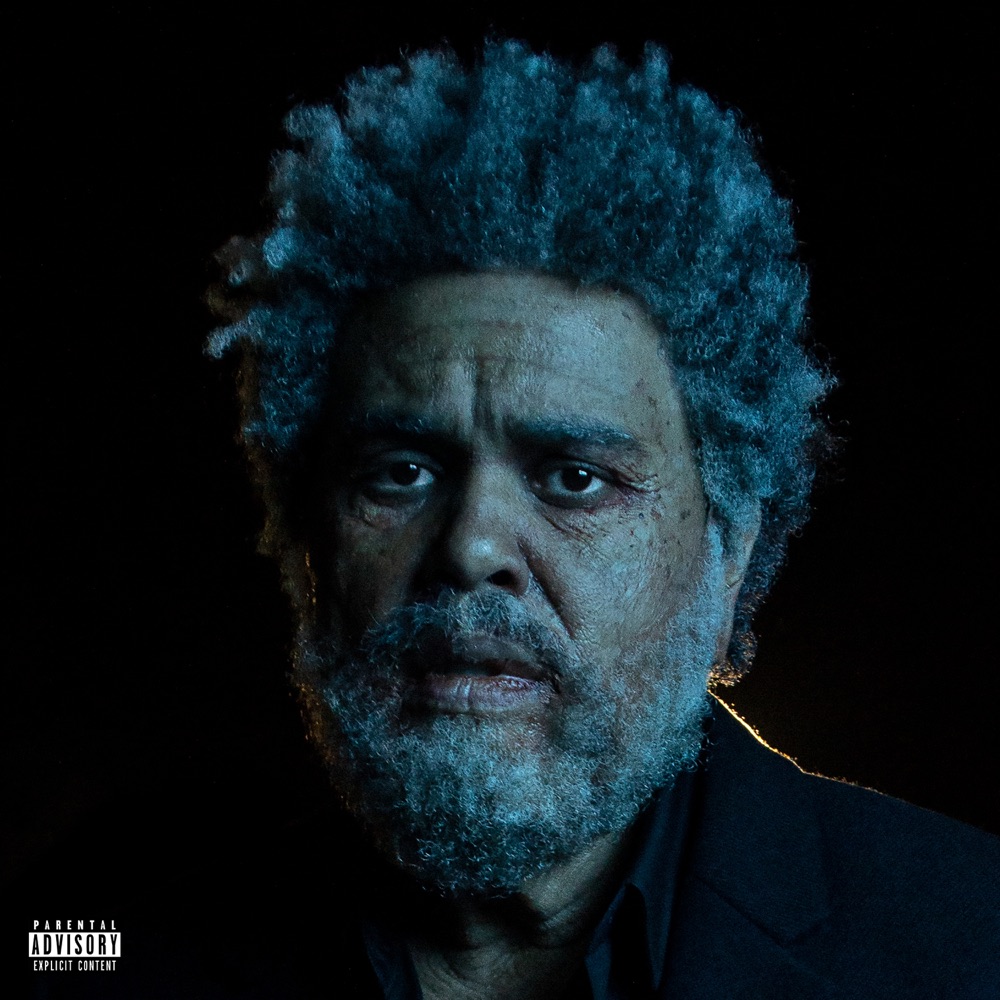 Canadian singer-songwriter The Weeknd has released his fifth album. Less than four days after the announcement, "Dawn FM" was released, the successor to his successful album "After Hours" from 2020. Another synthpop album, but this time slightly more accessible and commercial than its predecessor. Once again, he managed to deliver a very strong album.
He has often heard and seen that The Weeknd, stage name of Abel Tesfaye, consists of pure musical creativity. The video clips of his "After Hours" singles told a full storey that ended on stage during the Super Bowl Half-Time show. Dawn FM is also a concept album and is completely devoted to the afterlife. And this concept has already started with the release of the album cover. It's another portrait of The Weeknd. But of course, it is not just any portrait. With grey hair and a lot of wrinkles, the singer has grown old. An old man who has a long life to look back on in the afterlife. And that's exactly what he does on "Dawn FM."
The name says it all: "Dawn FM" is a radio station. And not just any radio station. It's the station that plays when you get to the afterlife. And the DJ? That's Jim Carrey. The actor is good friends with The Weeknd and is happy to lend his speaking voice to this album on several tracks. This is how Carrey opens and closes the album, but he also passes by in between. Like a DJ who announces and announces the songs played. Typically, The Weeknd makes an album with songs that can stand alone but that operate together within a well-executed concept. And that connection, that's Carrey on the radio station.
The first single was released early in 2021. "Take My Breath" has already been a huge hit worldwide. Yet he manages to bring this song back in a new light with a new, extended version. The new version takes more than five minutes. That is an unprecedentedly long time in contemporary pop music. The longer bridge added with the accompanying stereo feels like you are actually in his studio. A nice choice that gives this album extra power.
With "Blinding Lights," Tesfaye has had his biggest hit to date. But there are a number of potential successors to this successful single on "Dawn FM". And to achieve this, the singer also called in heavy artillery. After "Moth To A Flame," which he released together with Swedish House Mafia, the Swedes also worked as producers on this album. In addition, hit producers Max Martin and Shellback were also present. As a result, strong synthpop dance records like "How Do I Make You Love Me", "Don't Break My Heart", and "Sacrifice" are a shot at another global hit.
The Weeknd's musical brain has been influenced by greats such as Michael Jackson and Prince, which can be heard in all of his work.These two are also present on "Dawn FM". For example, "Sacrifice" could just as well have been a Michael Jackson production, and the singer refers in his lyrics to Prince's big hits "When Doves Cry" and "Purple Rain." Nice details that show that Tesfaye didn't just get his talents from somewhere, but took an example from the biggest names in pop music.
Where on "After Hours" the singer went to work alone, he has now changed that. Not only is Jim Carrey audible in "spoken word," but jazz musician Quincy Jones also tells his story. In "A Tale By Quincy," only Jones can be heard telling his life story. The song itself is not a strong The Weeknd song, not least because the singer herself cannot be heard. However, it fits perfectly within the concept of the album. An elderly man tells his life story. That's exactly what The Weeknd sings about in the other 15 songs. Looking back on life, falling in love, celebrating high points and the mistakes he's made in relationships, everything will pass. And with a little help from rappers Tyler, The Creator, and Lil Wayne, he manages to keep heavy subjects playful on "Here We Go… Again" and "I Heard You're Married."
The WeekThe Weeknd has proven itself in recent years. Not for nothing is he dubbed the "intended new King of Pop."And with his development within pop music, the singer also shows on "Dawn FM" that the appointment will be justified. A psychedelic concept album full of synthpop, that still remains very close to the R&B artist that The Weeknd originally was. With 'Dawn FM,' he releases what is possibly his best album to date. (9/10) (XO & Republic Records)
---
Don't forget to follow our Spotify Playlist: