Maxazine Presents: Shakatak Essentials (curated by Bill Sharpe)
|
Exactly 40 years ago the debut album "Drivin' Hard" was released by the British Jazz-Funk band Shakatak. The album released 3 singles that paved the way for the big break "Easier Said Than Done", which was released later in the year 1981 and was the lead single from the second album "Nightbirds". Since then, everything the band touched for several years turned into gold, with hit singles such as "Nightbirds", "Dark Is the Night", "Down on the Street" and "Day by Day", which the band released in collaboration with Al Jarreau.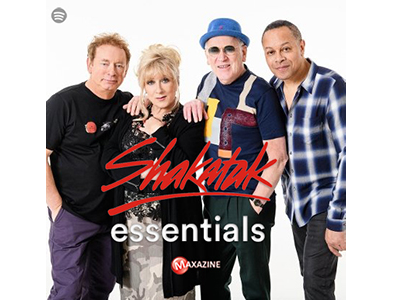 Since then, Shakatak has not disappeared from the premier league of Jazz-Funk and has played all over the world through the years. The band, consisting of singer Jill Saward, drummer Roger Odell, bassist George Anderson and keyboardist Bill Sharpe still play sold-out and unforgettable concerts.
Since the band was unable to perform during the covid-19 lockdown, the band members recorded a completely live album from their own home, recorded across various locations and brought together for their latest live album: "Live in Lockdown". A unique way to still be able to release a live album and full of the greatest hits of the British band.
Since the hits are often handpicked by the labels and not the songs the band thinks fit them best, we asked Bill Sharpe about the Shakatak Essentials: the singles that best show what the real music of Shakatak is. Not necessarily the hits, but the real Shakatak footprint. Maxazine Presents: Shakatak Essentials, curated by Bill Sharpe.
---
Don't forget to follow our Spotify Playlist: