Synthpop Outfit Monarchy Release Final Album 'Syzygy'
|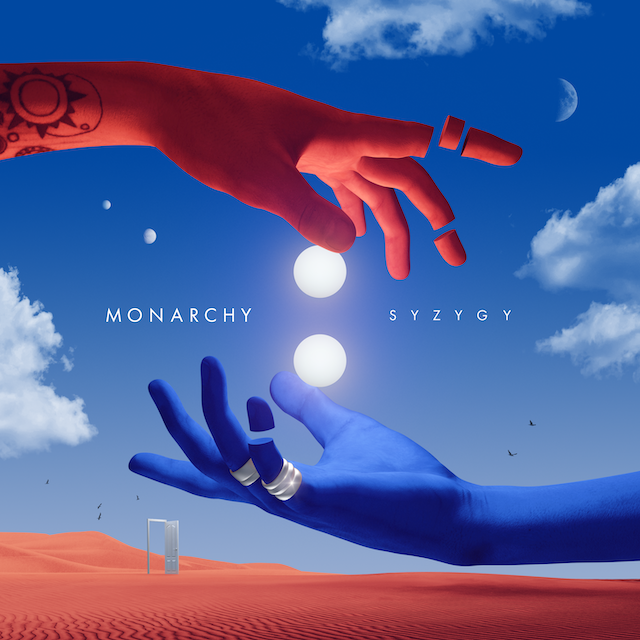 Synthpop deluxe outfit Monarchy is putting away their vocoders and customized guitars after 11 years of party services and an impressive list of accomplishments – from touring the world, playing Coachella to collaborating with Dita Von Teese. As a final hurrah, they are releasing Syzygy, one more soundtrack to dance the night away. Stream 'Syzygy' here.
The album features ten infectious tracks; the bedazzling dance-pop banger 'Half A Song', the electronic-pop gem 'Just Give Me Your Love', the disco-influenced 'Glow Vision', are some of the highlights of 'Syzygy', an album which confirms Monarchy as one of pop's most exciting acts.
The album is filled with positivity and confidence, mixing French touch, disco and synth-pop to perfection. It's a fitting goodbye. Leaving the way they entered: with everything intact, precise, concise and with deft execution. They came, they rocked, they conquered.
Monarchy launched anonymously in 2010 to a storm in a teacup on the blogs. They followed with singles on Neon Gold, Kitsune, before signing and leaving Universal. Collaborated with Dita Von Teese. Played Coachella, Lovebox, endless Spanish festivals, toured the US, Russia, across to South Korea, all over Europe. Released three albums and a cover album. Signed to Warners Music Spain. Left again. Remixed everyone from Kelis, Kylie, Lady Gaga, OMD, Jamiroquai.
Tracklist:
It's All Good
Half A Song
Just Give Me Your Love
Glow Vision
Burn The Sun
Jump In The Water
Blame It On The Moon
Idolise
Colours In The Chaos
Bye Bye
---
Don't forget to follow our Spotify Playlist: