Maxazine Presents: Kayak Essentials (curated by Ton Scherpenzeel)
|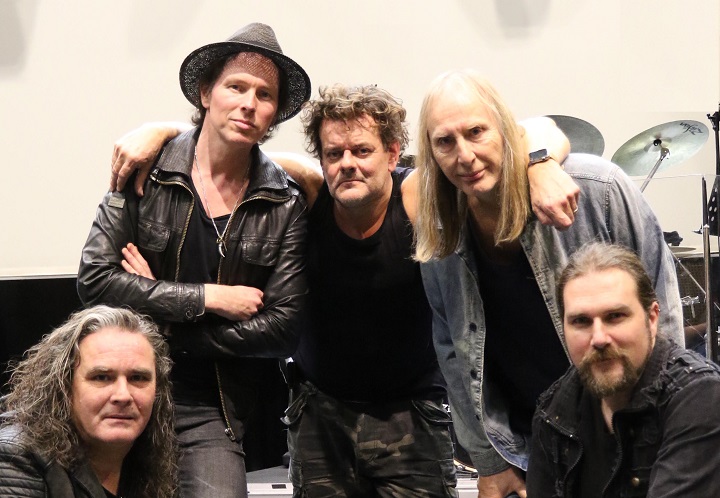 On May 7, the eighteenth studio album of Kayak, the godfathers of Dutch progressive rock music, will be released. After the release of the previous, very successful, album "Seventeen" the band started its umpteenth youth and that is more than enough reason for Maxazine to pay extra attention to the band and its work this week.
Kayak was founded in 1972 by keyboardist / composer Ton Scherpenzeel and drummer / composer Pim Koopman, who sadly passed away much too early. Between 1982 and 1999 the band supposedly ceased to exist for a while, but they reunited for a performance at the Heren van Amstel Live, after which the band started releasing new material. A band with a long history, spanning almost 5 decades.
For people who don't know the band very well yet, this is a good way to get acquainted with Kayak's oeuvre over the decades, without having to lock yourself up with your noise canceling headphone for a week to listen to all the albums. But also definitely worth it for the seasoned Kayak fans and enthusiasts because we have not just put the obligatory Kayak squatters together. We asked Ton Scherpenzeel himself to take a good look back at his entire work and to make a choice from all that material that he himself sees as essential tracks in everything Kayak has made, up to and including the latest album "Seventeen".
Ton Scherpenzeel certainly did not get rid of this that easy and came up with a truly beautiful list in which we are treated with the most beautiful, more special and evocative Kayak songs of the past fifty years. In short, a playlist to frame with gold leaf and a proverbial trumpet. It is not without pride that we share the Maxazine Spotify "Kayak Essentials" Playlist, compiled by Ton Scherpenzeel himself.
---
Don't forget to follow our Spotify Playlist: