The Offspring – Let The Bad Times Roll
|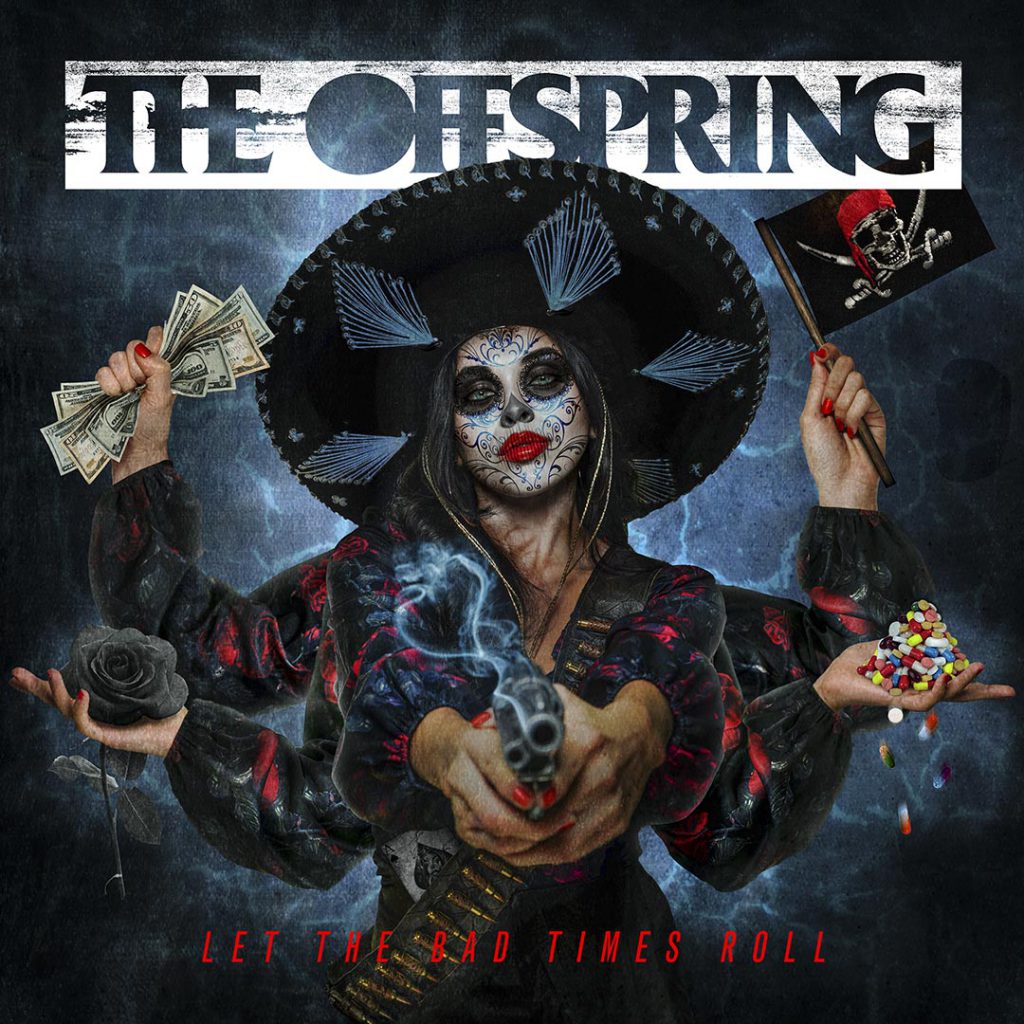 Pop punk legends, that's how we can call The Offspring. In the 90's the band was a big name and they had very successful albums and hits. In the 00's the band got a bit more difficult until that changed in 2008 with big hit "You're Gonna Go Far Kid". After that it went a bit less. Can they turn back the tide again?
Everyone is getting older and so is The Offspring. In many articles about the band was written that singer Dexter Holland is no longer as good by voice as in the glory years. Yes indeed, his voice has changed, but is that always a bad thing? He still can be recognized by his voice, so…
This album should actually have been released last year, but the corona pandemic delayed the release. I also read quite a few articles about this new album "Let The Bad Times Roll" that are not too positive. One of those articles itself went so far as to tip the band to end the band. I contradict this. It is almost impossible to regain the successes of yesteryear in times when punk is not quite so popular anymore.
In addition, the album opens at a great level. Let's take album opener "This Is Not Utopia", in where a good riff and catchy chorus bring it all together. Uptempo punk, like we know by the band. The title track, on the other hand, is a bit more towards the poppy side, but so incredibly catchy, so we don't think that's a problem. This will stay on repeat in your head for a long time. Then there is the previously released "Coming For You", which was already well-received at the time.
From there, however, the quality deteriorates a lot. "We Never Have Sex Anymore"; that title does not bode well. The base is still nice, but it is not The Offspring. Then the lyrics come … Well, I really can't say one single positive word about that. Not even Steel Panther could make those lyrics a success. Following that, the one-minute "In The Hall Of The Mountain King", which Ritchie Blackmore did release with Rainbow in the 90s in a much better and more complete. way. Now it seems to have been done quickly as an in-between.
After two decent songs, two more with question marks follow, to end the album. Their reworking of "Gone Away" does not come out very well. They tried to make some sort of a Five Finger Death Punch version, with a piano to bring the song in a more sensitive way. Bad choice. I will be brief about the last track "Lullaby"; it should have been left out. Period.
So "Let The Bad Times Roll" is an album with ups and downs. Strong songs are interspersed with quite different songs, that's how we will call them this time. Four of the twelve songs with a lot of question marks or furrowed eyebrows, the rest is easy to listen to and really, it is not as bad as some others claim it is. Avoid those four songs and you just have a great record, but for this review, we cannot ignore those songs alas. (6/10) (Concord Records)
---
Don't forget to follow our Spotify Playlist: