Brian Setzer's Rockabilly Riot Vol.1 – Back on vinyl
|
To celebrate the 16th Anniversary of Brian Setzer's' Rockabilly Riot! Volume One: A Tribute To Sun Records, Surfdog Records will be reissuing the album on limited edition 180 gram, red transparent vinyl on 28th May 2021.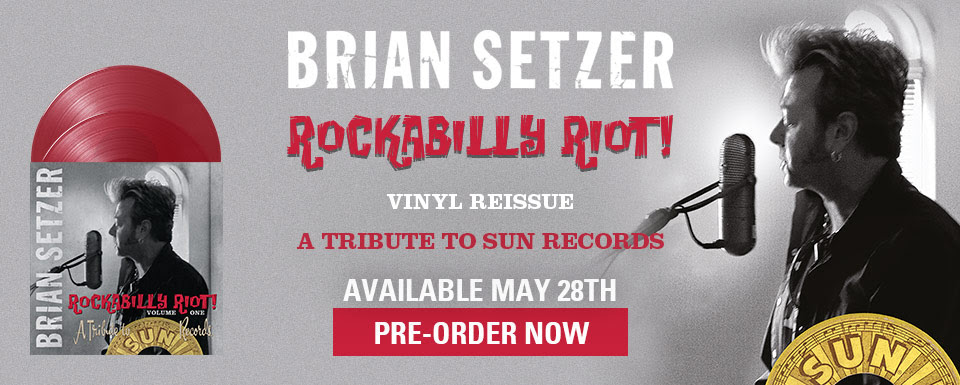 "Why should I record a tribute to Sun Records? And at that, narrowing in on only their rockabilly years… a narrow time frame between roughly 1954 through early 1957. For that matter, what the heck is rockabilly anyway? Sure, all of us greaser, guitar slingin' hep-cats know, but (for the most part) the general population has never even heard the word. Rockabilly, the musical bastard of rhythm and blues, hillbilly, country, gospel, and maybe even a little jazz sung by wild-eyed southern white boys with too much time and too little money just lookin' for trouble. After doing much homework, I have selected 23 of what I consider Sun Records' best recordings. Some I'm sure you know (at least I hope so) and some are very obscure gems."

Brian Setzer
Produced by Brian Setzer and Dave Darling, Rockabilly Riot! Volume One: A Tribute To Sun Records was initially released in 2005 and focused on the legendary Memphis, Tennessee label which produced some of the greatest and most iconic music of the 1950s. The 23-track album is a-rockin' non-stop ride that will thrill both Setzer and rock 'n' roll fans alike; it's a reminder of some of the greatest music of the era and highlights Setzer's exceptional ability to put his own stamp on these classics.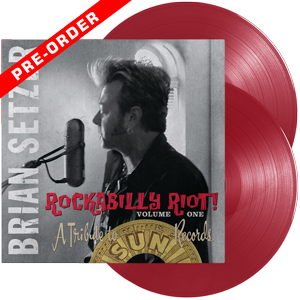 ---
Don't forget to follow our Spotify Playlist: