The Immediate Family announce sophomore EP "Can't Stop Progress"
|
Quarto Valley Records announces the upcoming release of Can't Stop Progress, the sophomore EP from The Immediate Family, to be release on Friday, 23 April 2021. The Immediate Family is a rock & roll band composed of long-time and legendary musicians Danny Kortchmar (guitar & vocals), Waddy Wachtel (guitar & vocals), Leland Sklar (bass), Russ Kunkel (drums) and Steve Postell (guitar & vocals).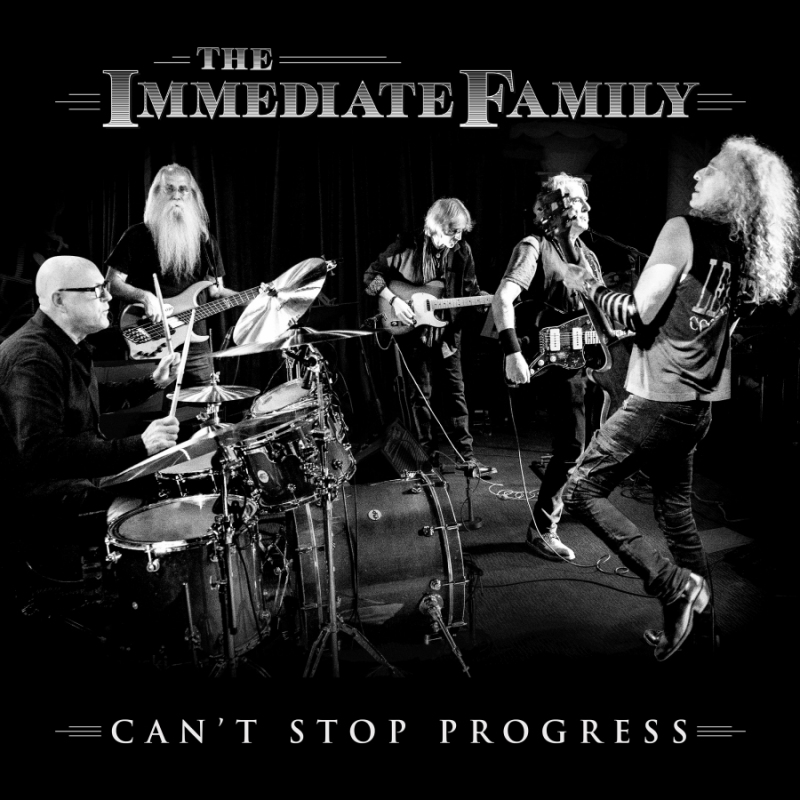 Building upon the success of The Immediate Family's first EP "Slippin' and Slidin'", releaed in fall 2020, the new five-song EP "Can't Stop Progress", gives fans a deeper look into their music. The first single, the EP's title track "Can't Stop Progress", will be released in advance on Friday, 26 March. Featuring five original songs from the band's members, the "Can't Stop Progress" EP is a bridge to the band's much anticipated debut LP on Quarto Valley Records, as well as an upcoming documentary by filmmaker/director Denny Tedesco.
Kortchmar, Sklar and Kunkel have worked together since the early 70s and made up three-quarters of The Section, best known for both their studio and live work in support of some of the top selling singer/songwriters and solo singers in the history of music, as well as their own acclaimed instrumental albums. Collectively, these musicians helped define the sound of a generation.
---
Don't forget to follow our Spotify Playlist: