Zöe delivers new single and video 'Shook'
|
Maxazine likes Icelandic bands or music inspired by Iceland. Zöe is the latest example. Originally from Los Angeles, ZÖE is a songwriter, producer and sound engineer now centered in Reykjavík, Iceland.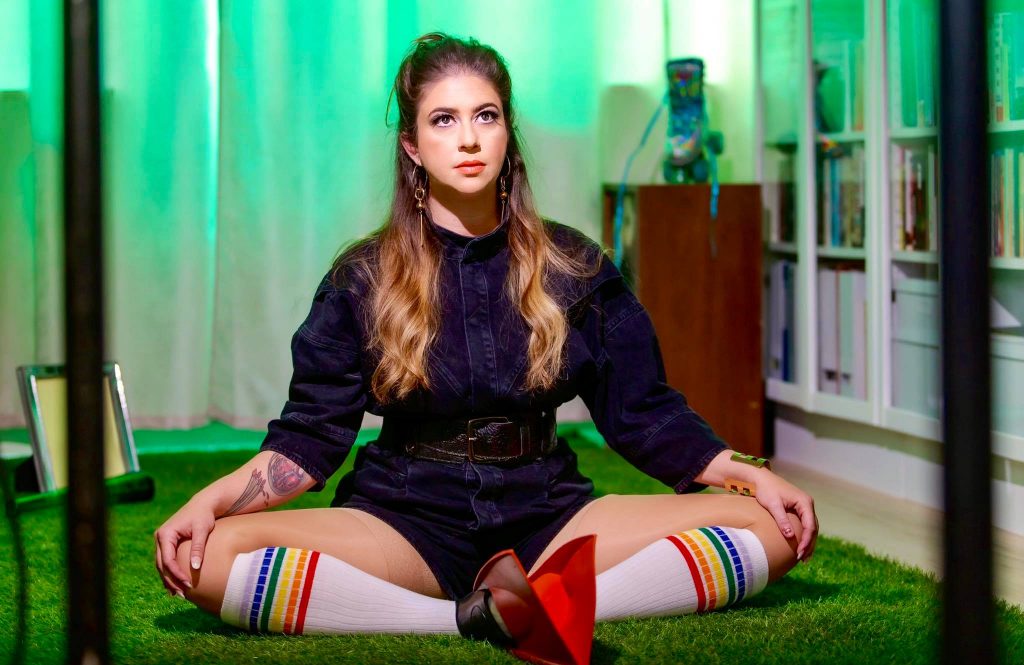 Her haunting and vividly narrative sound takes the darker elements of pop and combines them with a moody cinematic landscape, lush with ethereal textures, biting lyrics, and heavyhitting hooks.
Her original music has been featured on several independent films and documentaries. Over the past 3 years, she has written, produced and recorded just shy of 100 original songs, and after signing with Alda Music, plans to release a series of singles and music videos as well as a 15 song full-length album in early 2021.
The first single is 'Shook'. It is a bubbly, playful alt-pop anthem which celebrates emotional freedom, individuality and inner power. While sonically this song is somewhat of a departure from her previous releases with its bright and punchy aesthetic, it maintains ZÖE's signature vocal layering and multi-textured production style. The music video is rich in ultra saturated colors, vintage Twilight Zone inspired fantasy, and a bombastic sense of humor, all wrapped together in a landslide of weird
and wild conceptual storylines.
---
Don't forget to follow our Spotify Playlist: