Gary Bartz & Maisha unite for explosive new jazz album
|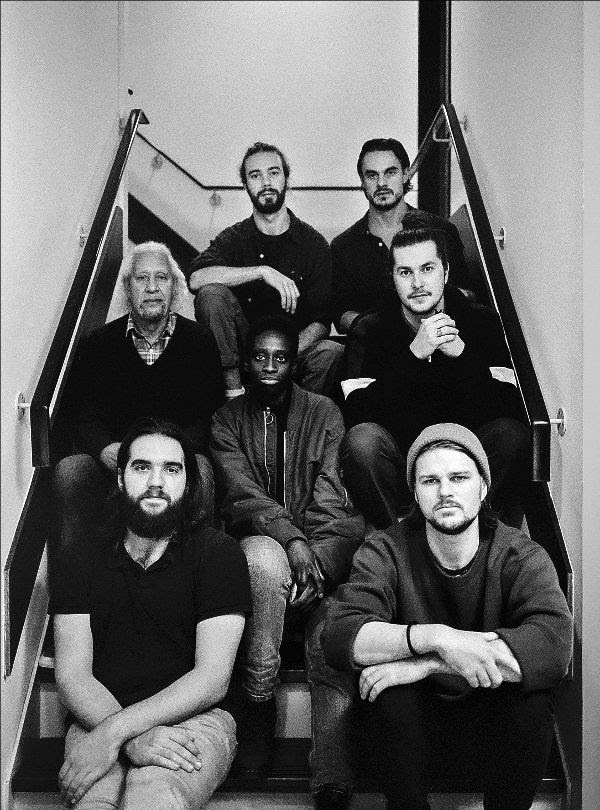 Having cut his teeth playing with the likes of Charles Mingus, Max Roach, Art Blakey and finally in 1970, Miles Davis at the peak of his electric period, Gary Bartz became a leading figure of the early-to-mid 70s spiritual jazz movement, releasing a string of ground-breaking albums on legendary NYC jazz label Prestige Records with his NTU Troop, featuring classics such as "Celestial Blues", "Uhuru Dance" and "I've Known Rivers", before collaborating on Blue Note Records with the Mizell Brothers on the anthemic jazz funk of "Music Is My Sanctuary". An oeuvre much loved by soul jazzers and hip hop fans alike.
Led by drummer Jake Long, Maisha have been central to the UK's jazz explosion, and have fast become the UK's most exciting and in-demand young spiritual jazz ensemble, from steller shows at Jazz re:freshed, Total Refreshment Centre & Church of Sound and supporting the Sun Ra Arkestra, to releasing their critically acclaimed debut LP, "There Is A Place" on Gilles Peterson's Brownswood Recordings in 2018. Theirs is an organic & explosive sound that blends influences from afrobeat and broken beat to Persian music, with a deep love and understanding of jazz, particularly the heritage of spiritual jazz led by titans such as Pharoah Sanders, Alice Coltrane and of course, Gary Bartz.
Which makes this collaboration even more special. Bartz was first invited to share a stage with Maisha by Gilles Peterson to headline the inaugural We Out Here festival. Their chemistry was rich and instantaneous, certainly a two-way street, with the young musicians reinvigorating the legend's performance and wowing the intergenerational festival audience. A European tour followed, including a London Jazz Festival highlight at the Royal Festival Hall, celebrating the 50th anniversary of his album "Another Earth", originally featuring fellow legends, Pharoah Sanders, Charles Tolliver, Stanley Cowell, and John Coltrane's own bassist, Reggie Workman.
Now the relationship has evolved into a special straight-to-disc recording for Night Dreamer Records, that captures the vitality of their collaboration. Whilst Bartz and Maisha reinvent classic Bartz compositions "Uhuru Sasa" and "Dr Follows Dance", extending the pieces into long piece improvised grooves, their recording session gave birth to three brand new joint compositions, written the very same day. These include the propulsive "Leta's Dance" that magically combines the Bartz' soulful musical lyricism with Maisha's African-jazz influences, and the organic jazz funk of "Harlem to Haarlem", featuring a hot solo from guest trumpeter Axel Kaner-Lidstrom of Cykada & Levitation Orchestra fame.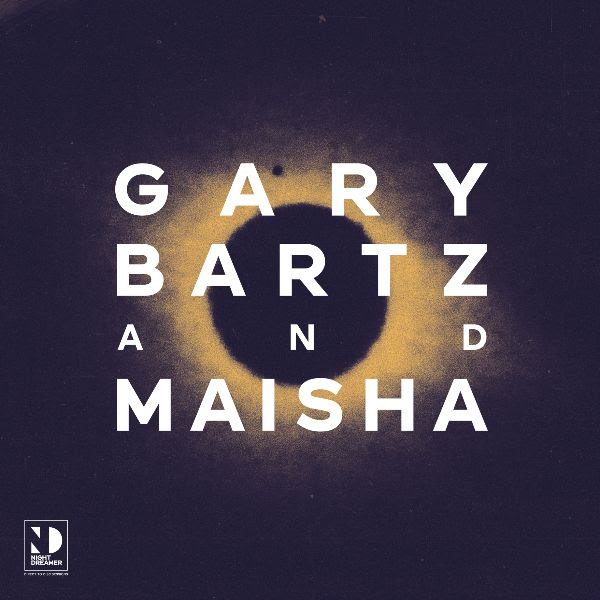 ---
Don't forget to follow our Spotify Playlist: