Blake Mills announces new album 'Mutable Set'
|
GRAMMY-winning producer, composer, guitarist and songwriter Blake Mills announces his new album, 'Mutable Set', which is set for release on 8th May via New Deal Records. Pre-order the new record HERE.
Mills also debuts 'Vanishing Twin' today, the first single off 'Mutable Set.' The video—a timely and haunting depiction of isolation— was directed by frequent Mills' collaborator and Noh/Wave artist collective co-founder, Justin Daashuur Hopkins.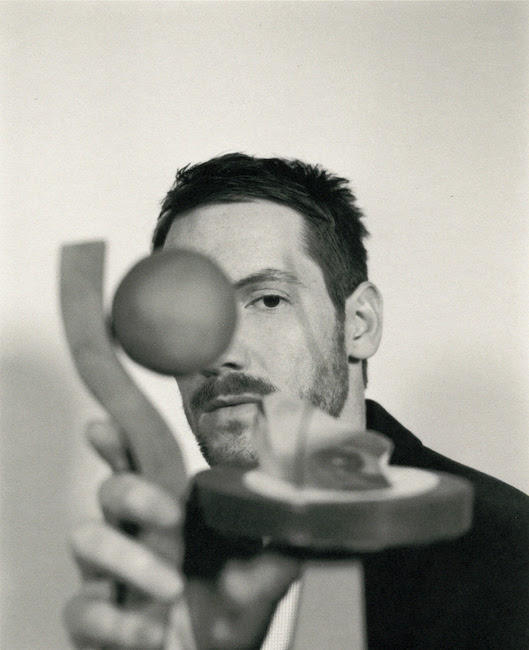 'Mutable Set' is Mills' fourth studio album, crafted as a soundtrack to the emotional dissonance of modern life. The record reflects the push and pull of opposing forces: harmony and eerie dissonance, orchestral crescendos and moments of near silence, melodic yet unresolving chord progressions. The sonically warm album holds Mills' guitar fingerpicking, gentle piano and melancholy tenor at its centre.
"This record deals with an awareness of two things—people and experiences in life that are precious, and whatever waits down the moat for something to drop," says Mills. "I've seen the phrase 'mutable set' used to describe theater backdrops and set props, things like that. And 'mute' might be one of the best musical terms ever invented. So 'Mutable Set' is a term that deals with anything that could change or be lost altogether."
Lyrically, Mills partnered with his friend, the songwriter Cass McCombs, for parts of Mutable Set. Ranging from narrative to impressionistic the songs address the multiplicity of modern life. Quiet dissatisfaction segues to bracing optimism and, often, back again.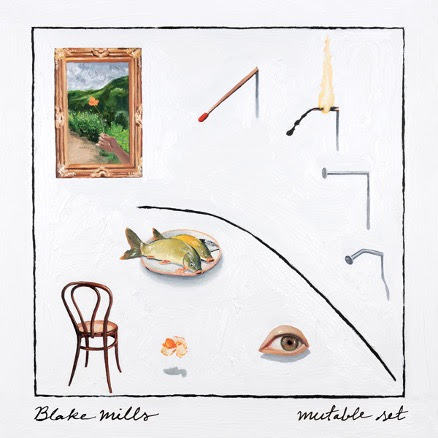 Recorded at the iconic Sound City Studios in Los Angeles, Mutable Set features Mills joined by Aaron Embry on keys (Elliot Smith, Edward Sharpe and the Magnetic Zeros), Sam Gendel on saxophone (Vampire Weekend, Moses Sumney), Rob Moose on strings (Alabama Shakes, Bon Iver) Abe Rounds (Meshell Ndegocello, Andrew Bird) on drums and Pino Palladino (The Who, D'Angelo) on bass.
Mills' most recent release, the ambient album 'Look', featuring the song 'Five', was accompanied by an expressionistic nature video also directed by Justin Daashuur Hopkins. 'Five', viewable HERE, was described by Brooklyn Vegan as "serene," depicting a "dream-like investigation of the drama that exists on the peripheries of the human experience." Pitchfork praised the album, writing, "[Look] marks a tremendous introduction to a surprising new voice at the intersection of sound design, chamber music, and post-rock."
Mills is widely sought after as a producer, co-writer and session musician, collaborating with such diverse artists as Fiona Apple, Alabama Shakes, John Legend, Sara Bareilles, Jay-Z, Laura Marling, Phoebe Bridgers, Randy Newman and Perfume Genius, among others. He was nominated for "Producer of the Year" at the GRAMMY Awards in both 2015 and 2017, and his producing on Alabama Shakes' Sound & Color won the "Best Alternative Music Album" GRAMMY Award in 2015.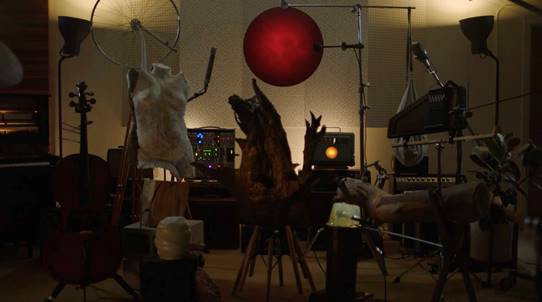 MUTABLE SET TRACKLIST
1. Never Forever
2. May Later
3. Eat My Dust
4. Money is the One True God
5. Summer All Over
6. Vanishing Twin
7. My Dear One
8. Farsickness
9. Mirror Box
10. Window Facing a Window
11. Off Grid
---
Don't forget to follow our Spotify Playlist: