Kingsborough brings brand new video off their first new single
|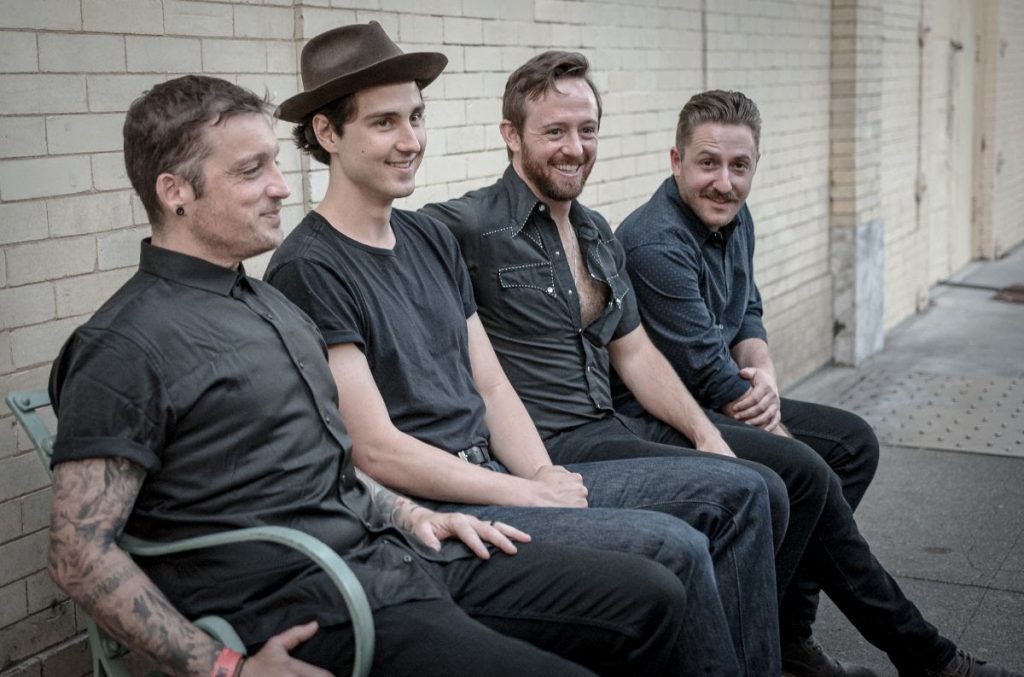 Before embarking on their second tour to Europe in early March 2020, rockers Kingsborough of San Francisco consisting of frontman, Billy Kingsborough and lead guitarist Alex Leach, release a new single and official music video, "Only Light," on October 25 off their upcoming EP release "Take The Ride". 
Produced by Kingsborough and noted Bay Area songwriter/guitarist John Courage, "Only Light" is a blistering, mid-tempo bluesy jam that adds considerable weight to the band's sound in comparison to their last album, 1544, which No Depression described as "laced with a vintage elegance." With Courage on bass and Steve Twomey on drums, "Only Light" carries on with hard-hitting tones and captivating vocals that flow throughout the song.

The strikingly new video directed by Tanner Beree, showcases the songs' lyrics that tells the story of the bittersweet pain you feel when you're trying to dig someone out of despair and pain that is intertwined. Says Leach: "When we encounter emotionally difficult situation many of us tend to struggle in silence and try to ignore the pain we feel. Maybe we feel as though we can beat it ourselves; maybe we fear that wearing our heart on our sleeve and sharing what we're going through with others can paint us as weak. But even when we try to cover our pain and struggles, it's easy for the people who are close to us see it. Not talking about things that matter really pushes us away from each other. It's like throwing gas on the flame. Only Light is the story of someone battling their inner demons in isolation and the narrator's attempt to help pull them out of the toxic cycle."
From stage to studio, this independent group of musicians reflects the old school "working band" mentality with a heavy focus on raw high-energy performances. With hard-hitting choruses, expansive vocal harmonies and blues-infused guitar work, it is clear that Kingsborough's influences range from The Beatles and Led Zeppelin to The Black Keys and Alabama Shakes.

Building a reputation for an incomparable live concert experience has led Kingsborough to perform at BottleRock, Sausalito Art Festival, SF Giants Stadium and open for songstress DOROTHY, ZZ Top, Robert Cray, among others. Founded in 2010, the band has utilized their instinctual talent for the blues to tell stories of people struggling with love, loss and the disaffected. 
---
Don't forget to follow our Spotify Playlist: