The most musical day at Ruisrock, that ended strangely
|
At the beach, Pariisin Kevät started the day with easily sounded music. Everyone with a headache could come to their strength again for the last day of Ruisrock.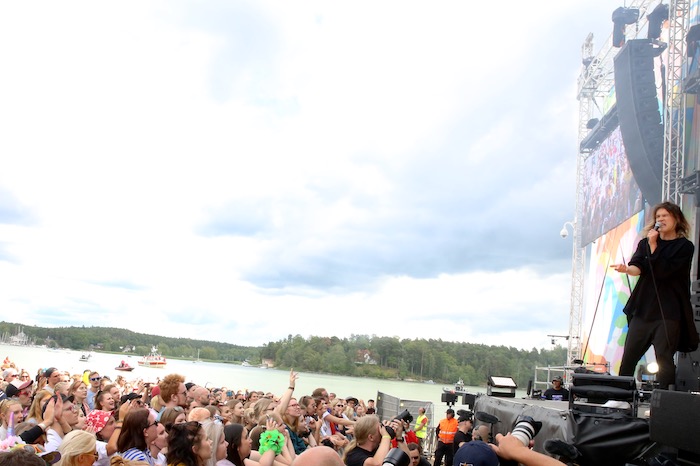 In the tent were the Younghearted that made the joy for many. It seemed to be a day with somewhat more melodic and easier to listen to music. It's a good custom to the Ruisrock festival to invite all over the age 70, that come from Turku. So this day will be their favorite day because of the program.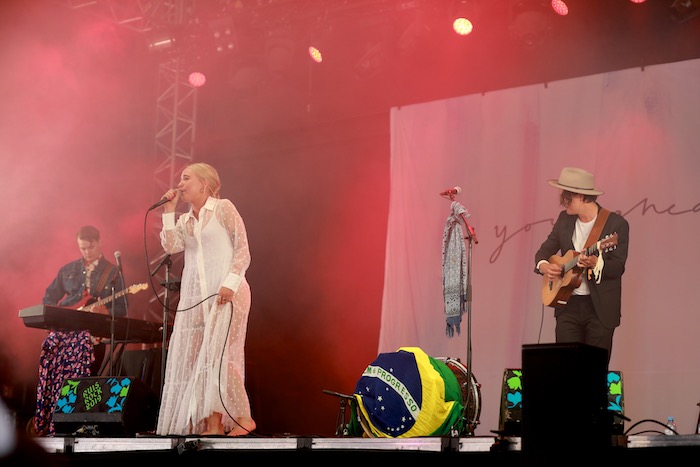 Nice to hear and see that rap can be also melodic and more than. The youngsters from Costee have shown that.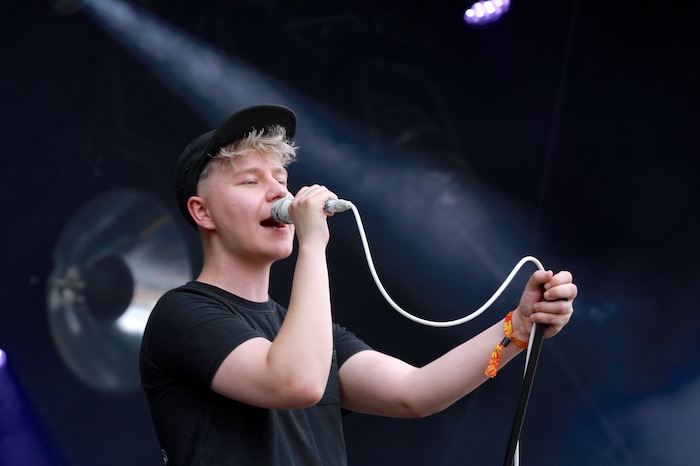 The rain started just before Sanni began. All rain gear had to be taken out a bit dry. She invited the crowd with success to sing with her. It was very nice to see so many people enjoy singing along. A great performance by Sanni.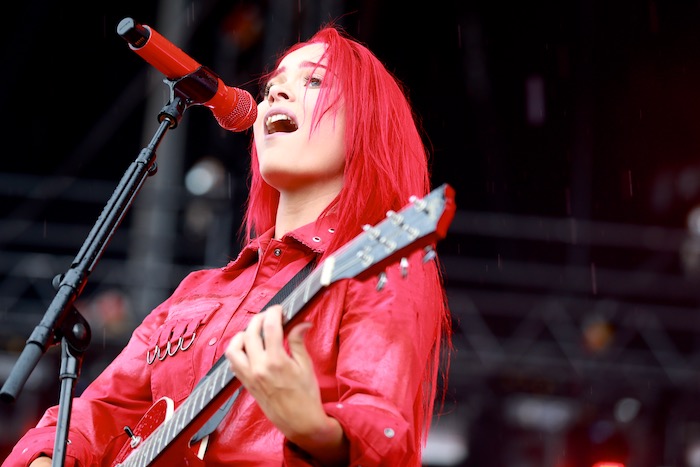 For the Finish older audience J. Karjalainen was on stage. By Singing and playing on his harmonica he got appreciated by many that came to listen. The stage was build like a homey place so everyone would feel welcome.
The number of female artists got up one more with Sigrid on stage. The Norwegian singer was for the 2nd time in Finland and got really in contact with her audience and made catchy pop music.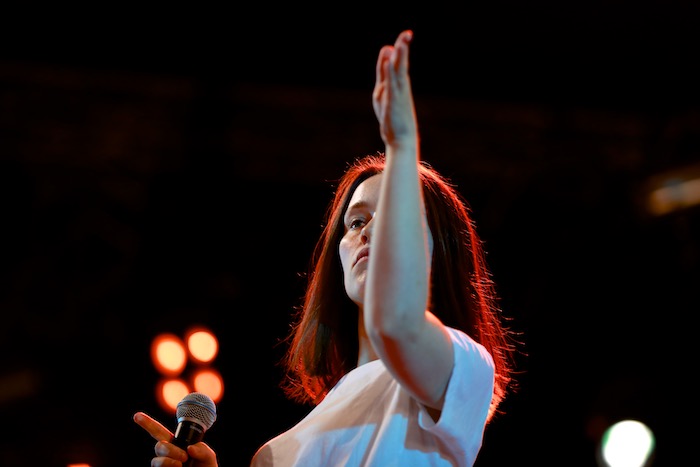 During his song 'No more heartbreak', Jori Sjöroos reached out to his audience and gave them personally a hug. It was a special experience to listen to his songs, on a quite beat and brought with attention and care.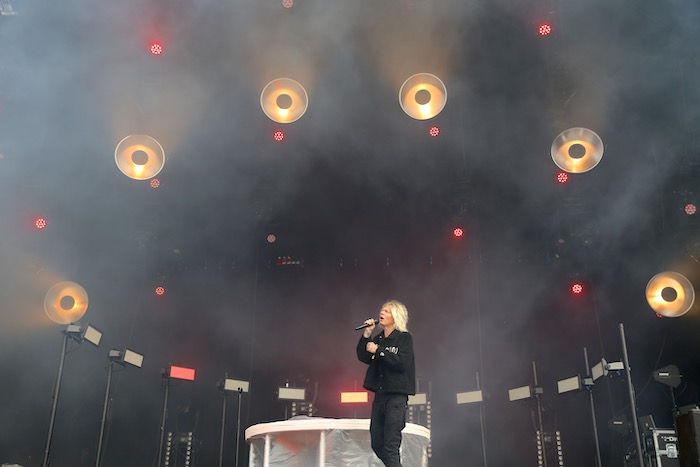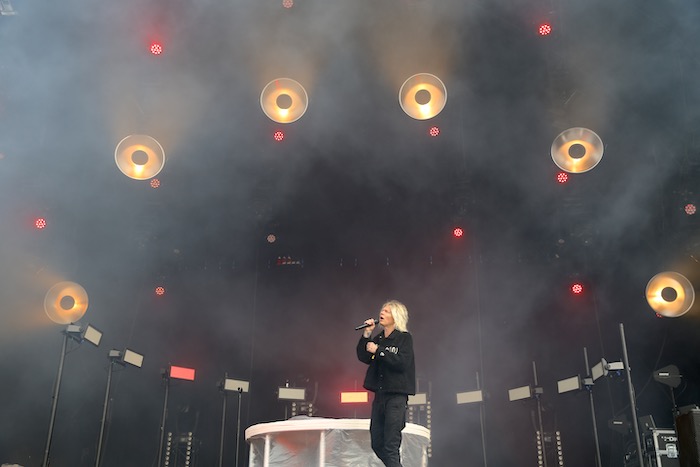 Vesta (who played yesterday herself) came also to the stage and sang a love song with Sjöroos, again a special moment, go to be there at the right time.
Back to the guitars, drums, and darker voices. Apulanta rocked on stage, finally, some part of the crowd must have thought. The first louder band playing today, although they also had a ballet. Young and old(er) had a good time with them.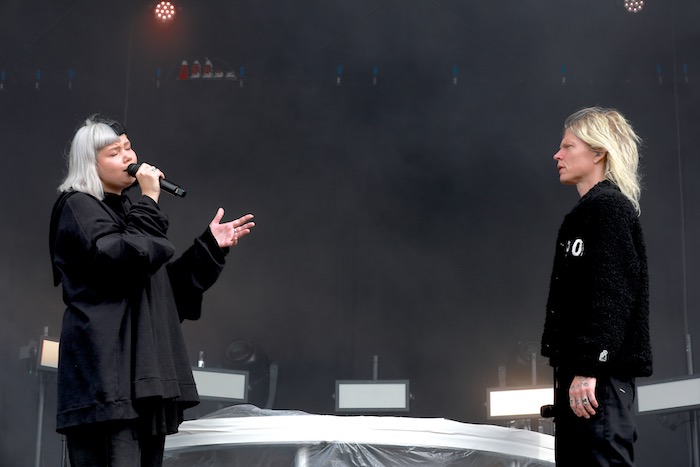 The song 'Enjoy your life' was the message of Marina, together with dancers in colorful dress. Another known song she performed I'm not a robot". It was a pleasure to see and hear her live.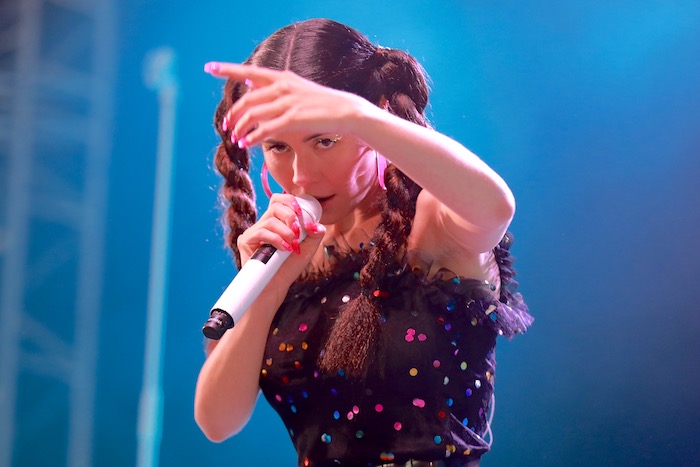 Almost on tour with the complete band, The Holy performed as well a great set. And that's not unusual, it's a strong live band. They can play the crowd better every time they play. Good clever songs well put together so they get into your brain and stick.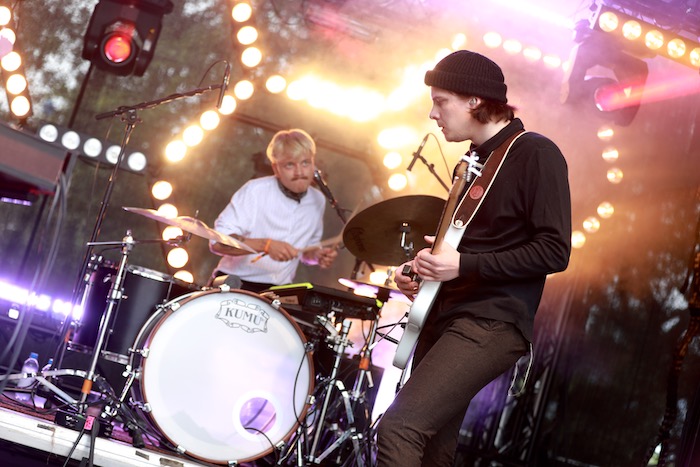 Too bad the program was made in a way that in the main stages they started at the same time, that means choosing, this time for MØ. It was a good choice to do so appeared. She started almost in between her fans, who took their phones and recorded all of it. MØ liked Finland because of 2 lady's: Alma (she was watching beside the stage) and Tove Marika Jansson (from the famous Moomin books and figures). Her music brought a good vibe among the crowd, she also seemed to enjoy herself, dancing around on stage without having a negative effect on her singing. She played an, as she called it, very old song, 7year old, 'Pilgrim'. It sounded much slower than the songs she writes now. One of the big boats went by the stage again during her performance, must be strange to see it pass by your stage.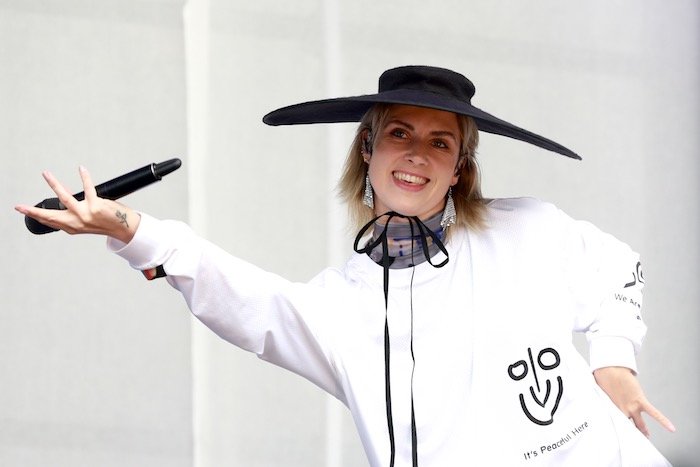 The Latin American sounds of J. Balvin got the party going. With puppets Latin dancers and tropical sounds, it went on and on! The Fins were into that! From front till the back from young to old everyone was dancing.
The closer in the tent was for all the young the Australian singer Troye Sivan. Good to wear earplugs to stop the sound of the screaming. He told everyone to be him/her self and support each other, 'There for you' was the song about that.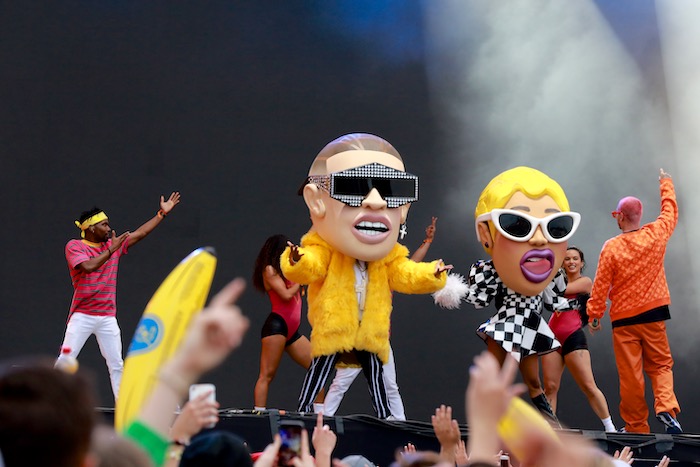 In the rain again and outside sexy Doja Cat did her thing. Nice voice and beats, but the act was a lot worse, alas.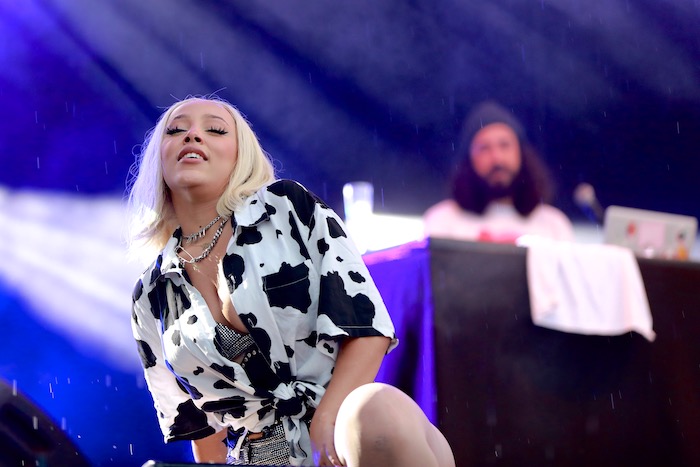 The closing of Ruisrock became, unfortunately, a real deception, after the canceling from Travis Scott, he was replaced by Migos. But it appeared not to be a blessed 50th anniversary for the replacement act. Migos got stuck in Frankfurt with a broken plane, they got another plane but apparently, no pilot to get them to Finland. So the celebration ended in a disappointment for the audience who had been waiting in the rain to see the last act, strange they did not announce the canceling sooner, maybe because they expected trouble.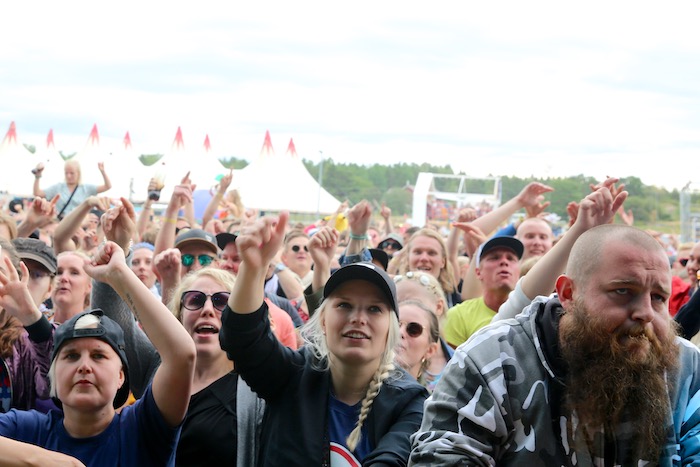 Too bad the festival went out like a candle because of bad luck, otherwise, the 50th Ruisrock was solid as a rock. A lot of variety and great quality of the acts and weather was much better than predicted, only on Sunday some rain. All in all less rock but more party, let's go for the 100 now!
Photo's (c) Hans Kreutzer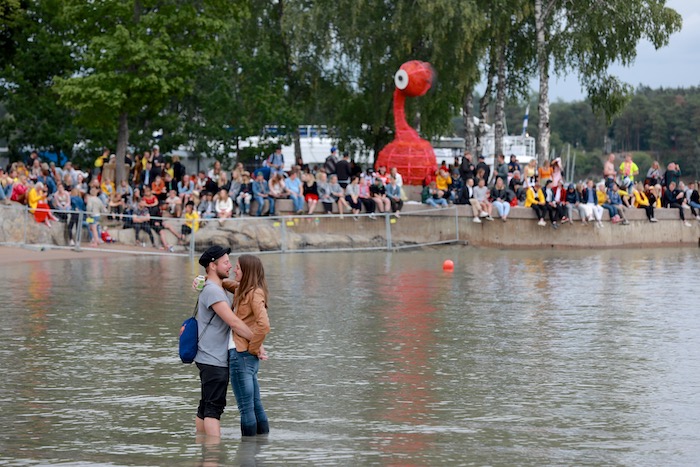 ---
Don't forget to follow our Spotify Playlist: