Texas, a paradise for music lovers (part 1)
|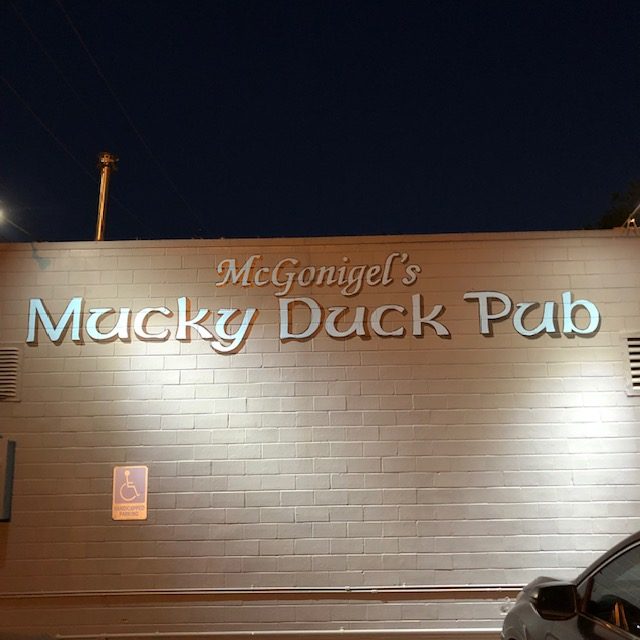 The American state of Texas is a paradise for lovers of Americana, Blues, (Alt-) Country, and Singer/Songwriters. For that reason Maxazine's top-reviewer René Hoeflaak visited the Texan cities of Houston, San Antonio and Austin, the 'live music capital of the world'. His first musical travelogue is about Mucky Duck in Houston, one of the most legendary live music bars in Houston.
The journey started in the metropolis of Houston. We stayed in a hotel in Downtown Houston, an area that looks a lot like an abandoned ghost town at the weekend. With deserted streets, offices, towers and above all many parking garages and parking lots and where you are approached by a homeless tramp every now and then.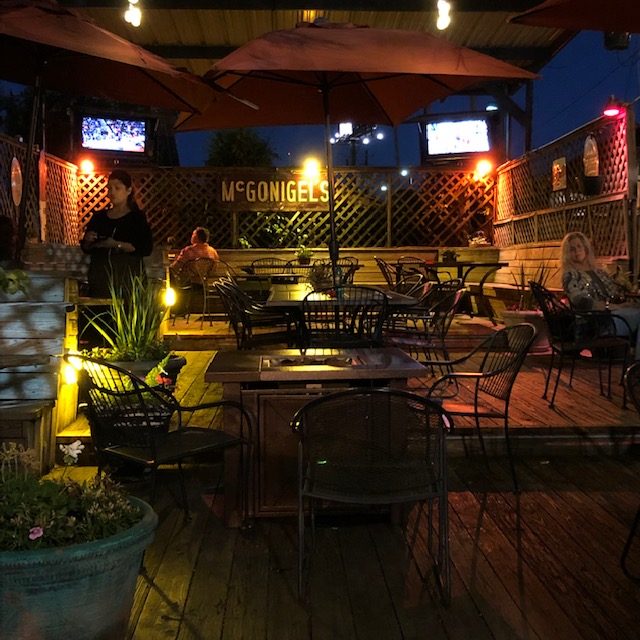 Upper Kirby
For those who can't afford a car, there are three modern metro lines (red, green and purple) with clean subway cars that will take you for a dollar and 25 cents in all directions to areas and neighborhoods outside the city center, every ten minutes. Such as with the red line and then a transfer to bus 25 in the direction of Mucky Duck, our first 'musical' destination in Houston.
McConigels Mucky Duck
In that neighborhood McConigels Mucky Duck is situated, one of the most legendary live music bars in Houston and Texas. And perhaps also in America. The bar is on many top 10/20/50 'best venues in the USA'-lists. And for good reasons.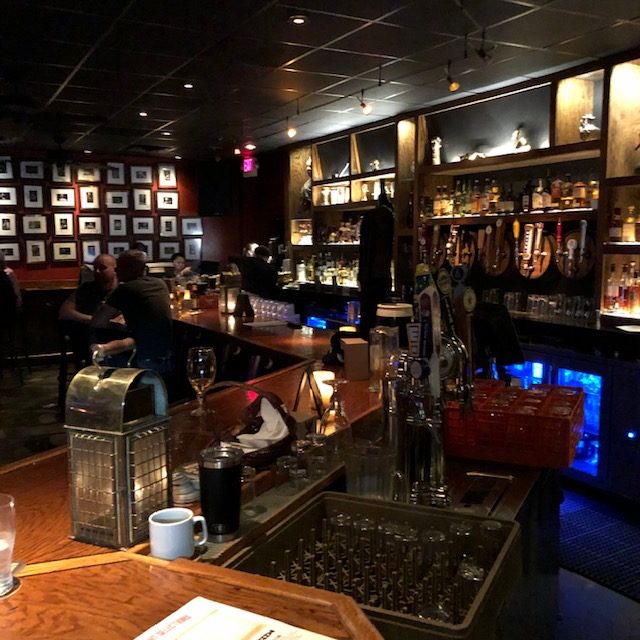 Almost every (Texan) artist in the aforementioned genre has been on stage at least once in Mucky Duck, which opened its doors on June 1, 1990. Mucky Duck is located on Norfolk Street, a backstreet in the Upper Kirby district and has on the outside it looks more like a kind of neighborhood building. With outside McGonigels, a cozy terrace where you can relax during the sultry Texan evenings and inside an intimate restaurant, bar and stage with almost daily performances.
Rusty Andrews
Performances that are still booked and programmed by Mucky Duck founder and boss Rusty Andrews himself. He knows all artists personally. To the question about his favorite artist or genre, he answers diplomatically: "I love all of them". An answer for which there is much to be said.
Shifts and dining
The programming is therefore usually in the Americana, Blues, Indie Rock, Alt-country genre. Sometimes acoustic, solo or with a band, and regularly in shifts with the choice for visitors in 'standing' or 'seats'. Either with or without the option of dining. But the latter can also be done after or before the performance on the atmospheric McGonigels terrace.
Guy Forsyth
One of the artists who regularly perform in Mucky Duck is guitarist, singer, and harmonica-player Guy Forsyth, as well as on the Mucky Duck evening we visited. And we were lucky because Forsyth plays and represents pretty much all genres and music styles that have distinguished Mucky Duck (25 employees) for years and is one of the best-known artists in the Texan club circuit with its sparkling, exciting, interactive and energetic live shows and far beyond.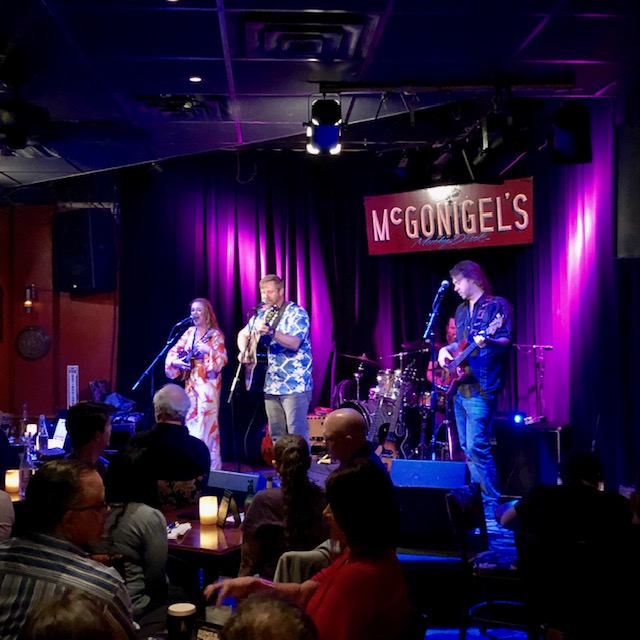 From Kansas to Austin
Guy Forsyth traveled from Kansas to Austin in January 1990 at the age of 22 to try his musical luck. And he succeeded. Not only on stage but also on record. With various (accompanying) bands and in various genres. From raw Blues, Folk, Rock and Roll, Gospel, Country and Americana to bold Blues and regularly – such as during the performance in Mucky Duck – accompanied by his wife singer and guitarist Jeska Forsyth, former owner of a Blues club in San Angelo.
Good food and Music
And that brought us to the question of whether Mucky Duck is now a restaurant with a stage or vice versa. For that question, we once again turned to the 70-year-old Mucky Duck owner Rusty Andrews. "Actually it is both. But the original idea was to start a cozy, attractive and good restaurant with a stage. Because Mucky Duck still stands for Good Food and Music ".
Text and photos (c) René Hoeflaak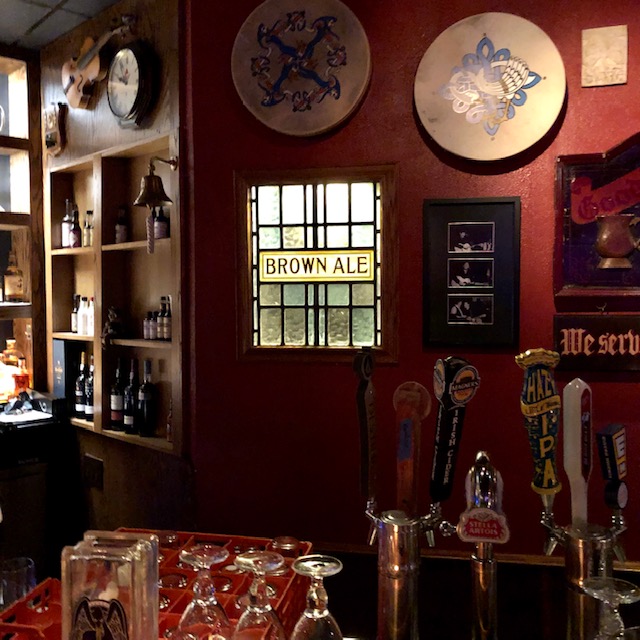 ---
Don't forget to follow our Spotify Playlist: