Graham Gouldman continues to hunt for the perfect song
|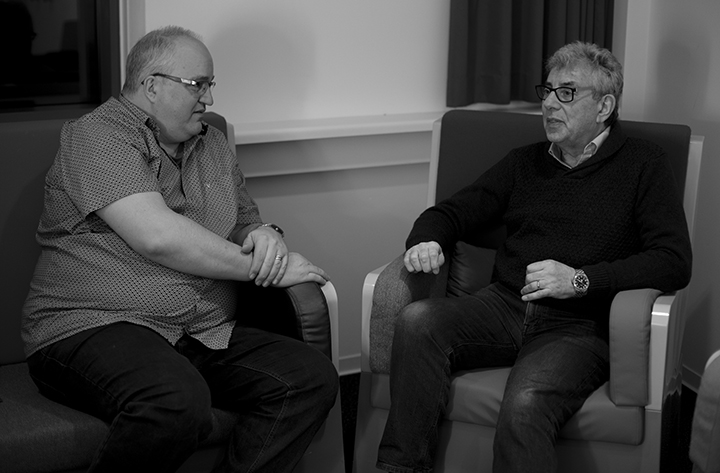 Graham Gouldman has been the frontman of 10cc from the start, but besides his work for this legendary English band he wrote hundreds of hits for other artists. He was therefore, very deservedly, inducted into the Songwriters' Hall of Fame in 2014. Gouldman may be 72 years old, but he still tours almost constantly with 10cc. Recently he was in the Netherlands for a number of solo concerts in which he played material from his rich oeuvre, consisting of songs for himself, for 10cc and songs written for a variety of other artists. On February 6th he played the music theatre in Eindhoven where Maxazine visited him and talked to him about the pleasure of writing a song while sitting on your bed with your guitar, friendships and the persistent hunt for the perfect pop song.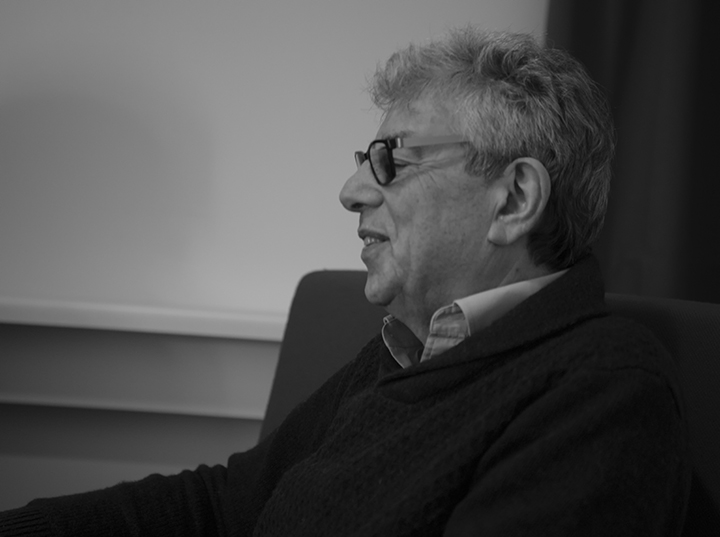 On the fourth floor of the music theatre in Eindhoven there is a certain serenity in the corridors; no music, no sound, no voices. When I walk past Iain Hornal, who accompanies Graham Gouldman on guitar and vocals, I can just about hear how he softly speaks to his mother, talking behind his hand into the phone. Rock stars also miss their family when they are on the road.
As I have just installed myself in the comfortably furnished room reserved for the interview, Graham Gouldman comes in. Gouldman talks quietly and gently, he is friendly and with him a nice kind of 'zen' atmosphere falls over us.
Gouldman still likes to do interviews. "Certainly these kind of one-on-one conversations," he says. He doesn't like to be "locked up in a BBC studio at the beginning of a tour or a new release in order to be able to tell the same story to 10 people with all the same questions throughout the day via ISDN lines". "That's the only thing that's not fun about what I do, it's mindboggling."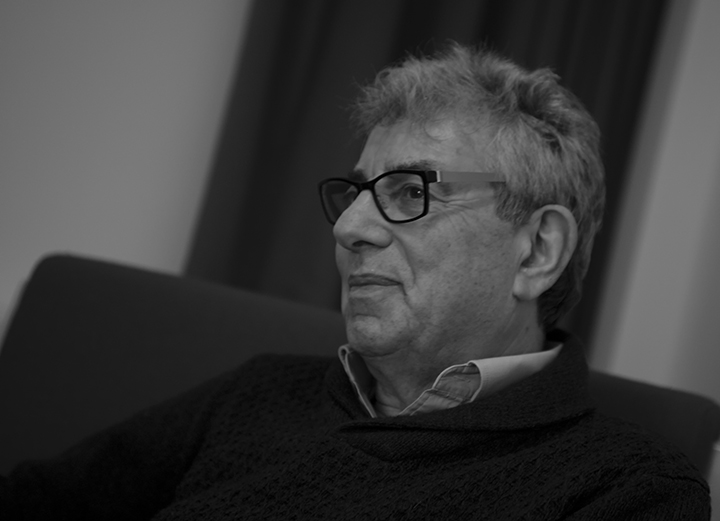 The set list of his 'Heart Full of Songs' tour is extensive and covers all stages of his career. From his first songs for the Yardbirds to his most recent solo EP 'Play Nicely and Share'. Gouldman says about this: "It remains a challenge to put together a nice setlist, and it is still fun to come up with beautiful new arrangements, such as we did on 'Good Morning Judge'." Also on the setlist is the Wax hit 'Bridge to Your Heart', although it is a typical synthesizer song.
"I was determined to play that song," says Gouldman. "The song was recorded with only synthesizers and a Linn drum computer, but I think the acoustic version still lives up to the original version. I have tried to capture the spirit of the song in the acoustic version as well."
For most other songs that was a lot easier according to Gouldman. "Those songs were all written on an acoustic guitar. The older ones even date back to the time when I was still living at home and I wrote songs sitting on my bed, with my guitar. Sitting on your bed with your guitar – the perfect place to write songs."
Gouldman has been challenging his pension for some years as he is 72 years young now; the question remains why he actually keeps on touring. The man does not have to prove anything to anyone. Why does he keep going?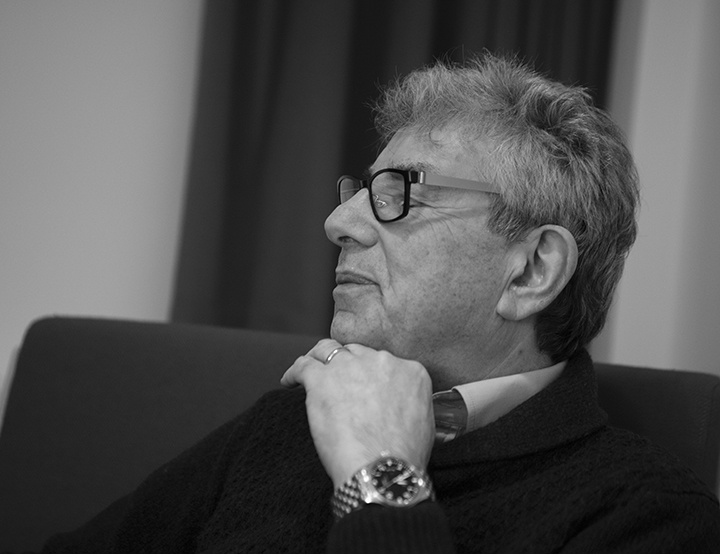 "Why am I going on? Why does someone go on and on for so long?" Gouldman contemplates the question. "Why does McCartney keep going, why do the Stones just keep on going? Why does Ringo keep going? I can tell you, because I do it myself. I continue because I love what I do, and because I have nothing else to do."
Last year Gouldman played a tour with the Ringo Starr All Star Band. 'It was fun to not be the oldest man on stage for once. Ringo Starr is now 78 years old, and he will not stop. We just find it too fun to play."
Yet it is not only that love for the music; it is wondering what else you should do. Maybe that's a slightly too simple explanation as to why Gouldman keeps going.
In contrast to the 10cc concerts which are a sequence of hits and an opportunity to keep the 10cc legacy alive, the solo set that Gouldman plays is very personal. In addition to the hits, he plays love songs for his wife Ariella and in a song like Daylight – a homage to Andrew Gold, his partner in WAX who sadly passed away too soon – there might be a hint of an answer to the question of why Gouldman keeps going. Their shared love of music and mutual respect for each other as men and musicians was very deep.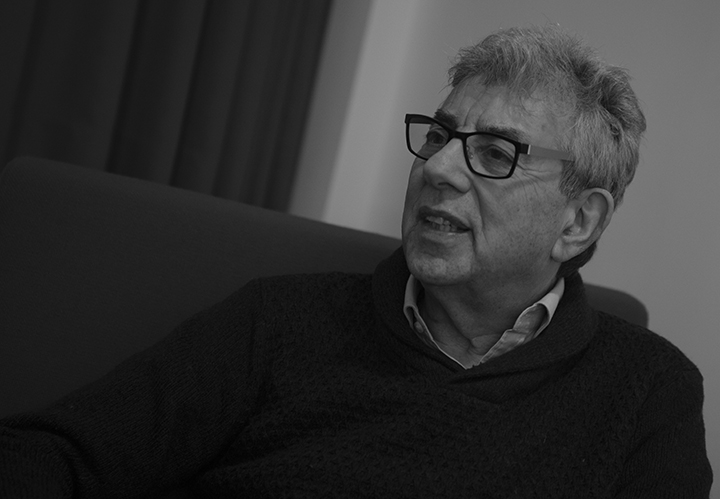 "You did not have a choice, the music and the voice made a beautiful noise together. We wrote the whole day long, chasing the perfect song.
I knew that we belonged whatever.
I wish you were here with me
Wipe away the tears and see."
Gouldman keeps on writing and continues to collaborate with other artists, such as Iain Hornal for whom he wrote a beautiful song together with his old 10cc colleague Kevin Godley. "If I ever start talking to my wife about stopping she would surely laugh and say 'You will never stop, she says, you will be stopped'."
When Gouldman talks about writing music I notice him moving to the front of his chair and leaning forward. The relaxed conversation about this and that has turned into a conversation that also matters to Gouldman.
"You cannot always write songs about girls," says Gouldman. "Once you're done with it. I still write about fictional events, but I've also come to an age that I can draw more and more from my personal life. I notice that I still write songs in the same way, but that my way of writing lyrics has evolved, I just have more life behind me that can serve as inspiration."
"A song must be authentic, felt, and made well." Gouldman still has a lot of fragments and ideas ready for songs. "I miss working in the studio; we have been on tour for so long that I really want to sit down and work out the ideas that I have." As said before, the best place to write a new song at home is with your guitar sitting on your bed.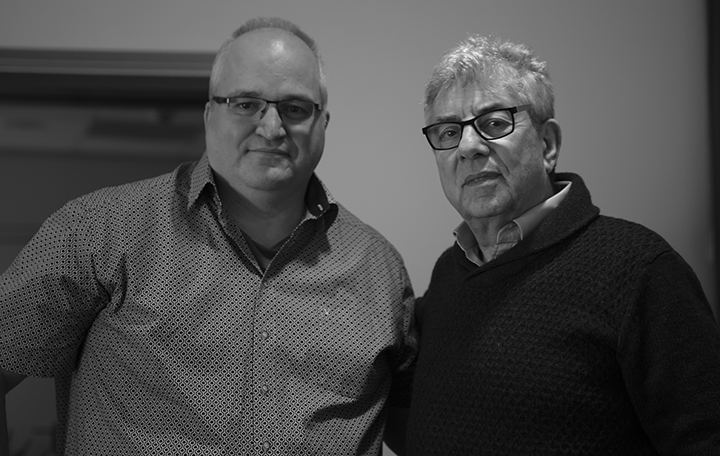 "I know how lucky I've been," says Gouldman. "I have not learned songwriting, it's a gift." After a short break in which he searches for words, he continues: "You know, I want people to feel the same as what I felt when I wrote the song. Even now, after all these years, there are still some lyrics in my songs that are not easy to sing, because they go so deep for me."
It is therefore perhaps easy to say that Gouldman does not stop because he cannot do anything else and 'what should I do at home' is perhaps also a small reason, but in the end Gouldman is just not done with his quest. The best song has not been written yet.
I remind him once again of a phrase from 'Daylight'. "We worked the whole day long, chasing the perfect song," he ended.

Is that it?

"Yeah ……… that's it, keep chasing the perfect song ……
Is not that beautiful?"
Photo's (c) Patrick Strouken
Edited by Caroline Clarke
---
Don't forget to follow our Spotify Playlist: