Unique show for Dire Straits' John Illsley
|
The Byrds had it right when they first sang 'So you want to be a rock 'n' roll star'…who doesn't after all… But only a few make it to the higher echelons of the business, only a very few make it to the top of their game.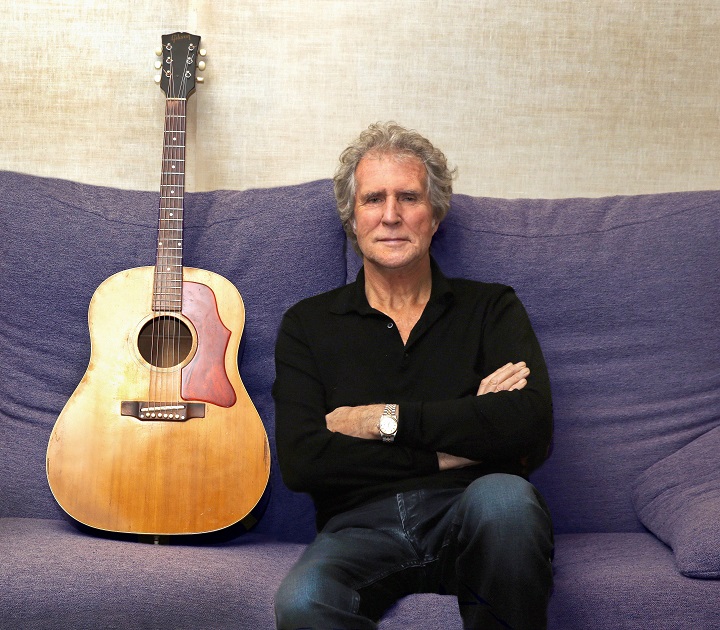 John Illsley is one such artist. He knows all about it. The adoring crowds, the international travel, the first class treatment, the best hotels in the world, the most exotic places in which to record… 
A founder member and the long-time bass player of  Dire Straits, he was a major part of one of the biggest bands of all time. Dire Straits sold well over 100 million albums, spent 1,100 weeks on the UK album charts alone and received countless awards including four Grammies and three Brits as well as an induction into the Rock and Roll Hall of Fame. So John knows exactly what it takes to be starting out, what it's like when you've arrived and what a rollercoaster it all can be.
Now he has decided to share some of that history, a complete treat for anyone remotely interested in music. (And make no mistake it is history, the absolute stuff of legend!)
In Spring this year John will be interviewed by old friend and Dire Straits co-manager Paul Cummins on a series of selected dates. Not content with just talking about those heady times, however, John will also be playing many Dire Straits' classics together with three members of his band, on hand for the shows.
Kicking off on March 14th, The Life and Times of Dire Straits runs until March 25th taking in venues across the UK. Tickets are on sale now from venues and all usual tickets outlets starting at £25.
The show promises to be a fascinating eye-opener with some wonderful music thrown in – an utterly entertaining and unique night out. And to compliment the outing John has been in the studio with producers Guy Fletcher and Steve Smith. A new album "Coming up for Air" has just been completed and is scheduled for release early this year.
JOHN ILLSLEY TOUR DATES
March
Thursday 14th Teddington Landmark Arts Centre 0208 9777558
Friday 15th Teddington Landmark Arts Centre 0208 9777558
Saturday 16th Pershore Number 8 Arts Centre 01386 555488
Sunday 17th Melksham Melksham Assembly Hall 01225 709887
Monday 18th Newport I.O.W Medina Theatre 01983 823884
Tuesday 19th Wimbourne Tivoli Theatre 01202 885566
Wednesday 20th Monmouth Savoy Theatre 01600 772467
Thursday 21st Eastleigh Concorde Club 02380 613989
Friday 22nd East Grinstead Chequer Mead Theatre 013423 02000
Saturday 23rd Deal The Astor Theatre 01304 370220
Sunday 24th Norwich The Maddermarket 01603 620917
Monday 25th Bury St Edmunds The Apex 01284 758000
---
Don't forget to follow our Spotify Playlist: