Fools Garden, more than only the Lemon Tree-song
|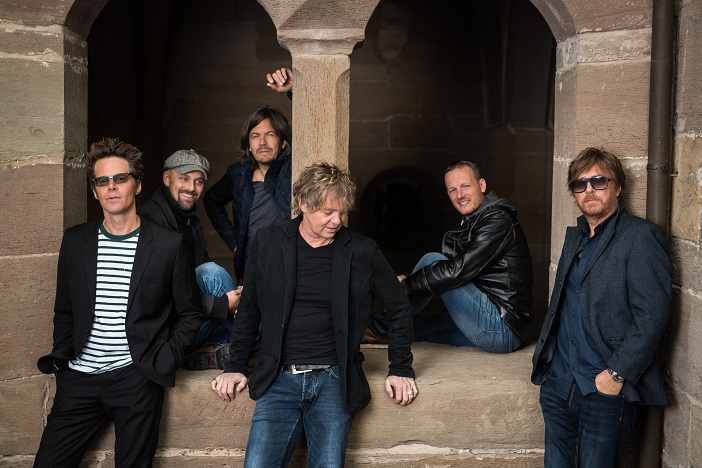 By hearing the name Fools Garden, a large part of the crowd will start singing or humming that one big hit: 'Lemon Tree'. Everyone knows the name of the band, and many love to see them perform live. Fools Garden has not been idle in recent years. After 'Lemon Tree' the band released many singles, and some of them reached the charts. Yet the band was fully engaged. In Asia, in Russia, in Germany, the band is still very popular. 'Wild Days', 'It Can Happen', 'Why Did She Go' and 'Suzy' were big hits in different countries, and the cheerful indie Britpop style from Fools Garden is still very popular with many. Especially the latest album 'Rise and Fall', which was released last April. With the new album, the band went back to the old sound after a few experiments.
'Lemon Tree', however, continues to play a major role in the career of Fools Garden. "To be honest I do not know anything about plants or trees," Peter laughs, "I like some plant or tree or I do not like it." My girlfriend always does the garden at home, as it used to be at school: recognizing plants for biology, that wasn't for me." With the song, however, in 1995 the band made the 1st, 2nd or 3rd place in the charts all over the world. "People sometimes ask me if I do not mind that after 20 years people are still asking for that song, but no, the song has put Fools Garden on the map and I still love singing it."
Rise and Fall
Despite the fact that most German artists have their breakthrough with German songs, Fools Garden has always sung in English. "Our record company thought it was a bit old-fashioned, singing in English, 'Do it in German', they said, but we thought English sounded much better in our music." At the moment it's very popular to sing in German, but we still love singing in English." 'Rise and Fall' the last album that the band has released now proves it right from the band.
The album is the best album since 'Dish of the day' and successor 'Go and Ask Peggy for the Principal Thing'. "Still, it is unaware that we wanted to go back in. We have extensively experimented with different styles over the years and we just do what we want, and we try to continue with our influences, The Beatles, Coldplay, Oasis – Gallagher has made some great albums that I really love – but also a Canadian band called Half Moon Run, that you really have to check. It's a great band!"
Covers
In 2012 the band released the Beatles cover album 'Who is Jo King?' and in 2015 they came with 'Flashback', on which the band played covers of famous songs from the 90s. "We have even covered ourselves with this," laughs Peter, "We remade our version of songs from Depeche Mode, Annie Lennox, the Backstreet Boys, Bruce Springsteen, Madonna and also 'Lemon Tree (2.0)'." Other bands have also covered Fools Garden. "'Lemon Tree' has been covered a many times," Peter says, "Even as a ballad it has ever been recorded."
Lemon Tree
It was close, but Fools Garden could not even promote their big hit 'Lemon Tree' in 1995. "Just when 'Lemon Tree' became a success, my eldest daughter was born, and that's a moment you have to be there. You want to see your first born to grow up, and I had a hard time getting a good one out there, to make a trade-off. In the end, it all worked out well." Freudenthaler had good support through the co-founder of Fools Garden Volker Hinkel. "I have known Volker for a long time. It is not only great to be on tour with him, but he is also a good friend and producer. He is just almost like family."
Fools Garden still is touring, most of the time in Germany.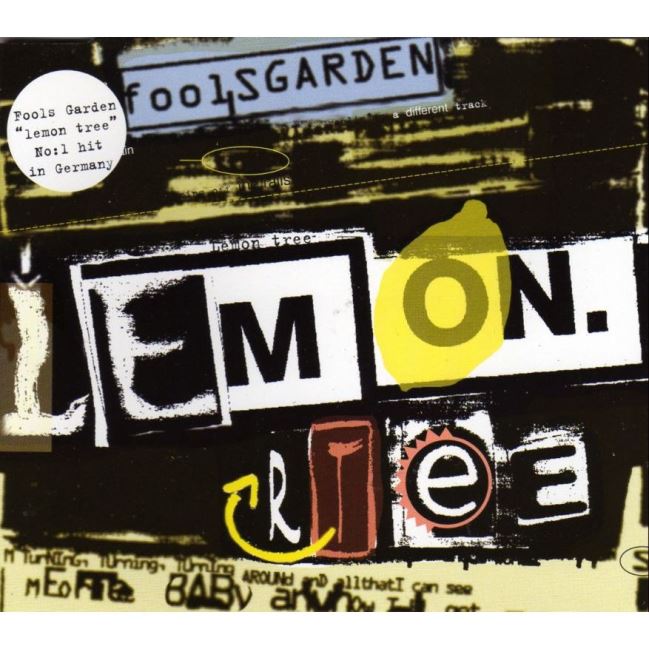 ---
Don't forget to follow our Spotify Playlist: