Atmosphere announces new album MI VIDA LOCAL
|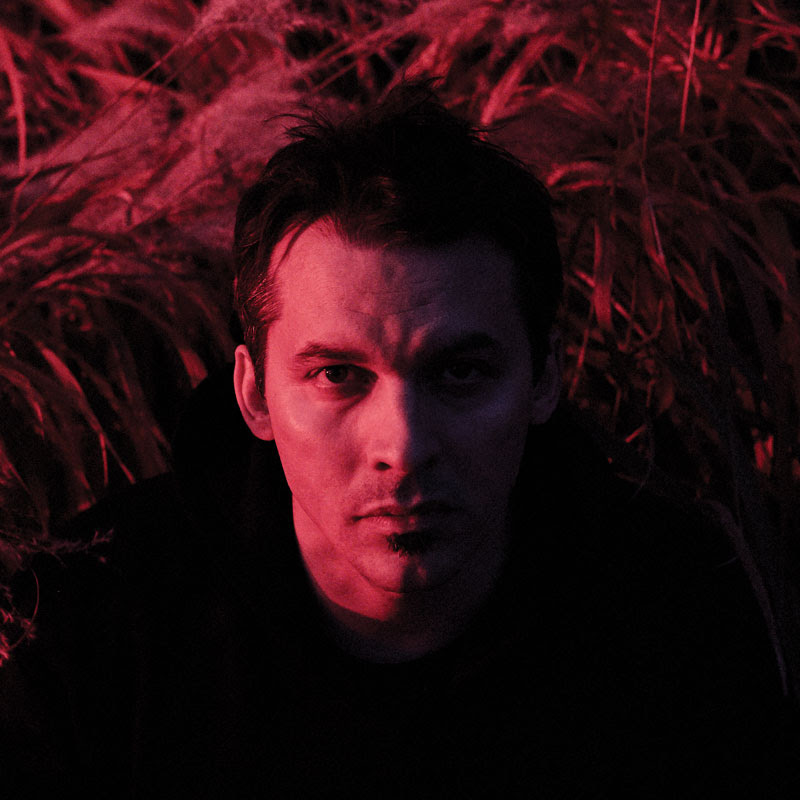 Minneapolis rap duo Atmosphere announces its forthcoming Mi Vida Local album. The project will be available worldwide October 5, 2018. Lyricist Slug and producer Ant also just released the video for lead single "Virgo" today (the first day of the Virgo season), making it the perfect time for members of this famous zodiac sign, who are known for their attention to detail and for helping others.
Shot on Super 8mm film, the Jason Goldwatch-directed visuals add a vintage feel to the track. In the video, Slug rides a train overlooking the forgotten landscapes of rural America while he opines about his zest for life in the midst of uncertainty and what he sees as America's worrisome political direction, among other things.
In support of Mi Vida Local, Atmosphere is scheduled to hit the road this fall on a headlining tour. The North American run also features support from fellow Rhymesayers act deM atlaS, as well as The Lioness and DJ Keezy. See below for tour admat with full list of dates.
Atmosphere will also be playing some pre-tour dates too, including Las Vegas (The Joint at Hard Rock Hotel), Colorado (Red Rocks), Chicago (Riot Fest) and Utah (Reggae Rise Up). Earlier this month, Atmosphere also released the stand-alone single "Make It All Better Again", a song that showcases Slug's signature blend of vulnerability and optimism over Ant's moody soundscape. Mi Vida Local is Atmosphere's follow-up to their acclaimed Fishing Blues album, which was released in 2016.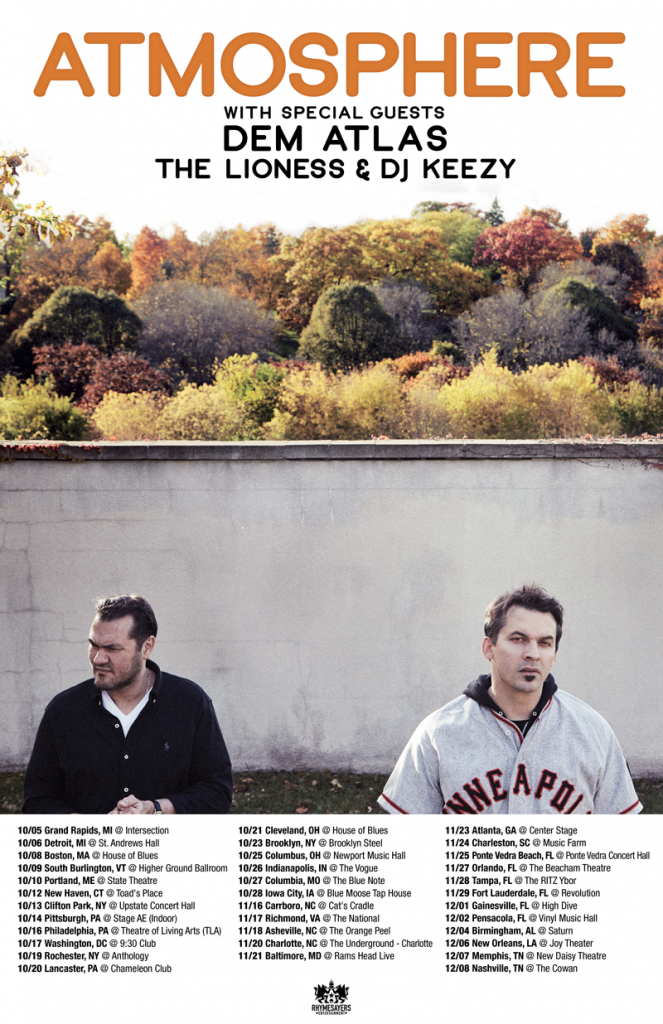 ---
Don't forget to follow our Spotify Playlist: