New single and video by UK funk locomotive Cantaloop (feat. The Haggis Horns)
|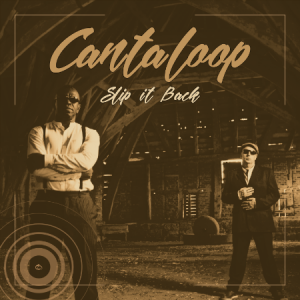 Willwork4funk and Cantaloop are pleased to present "Slip It Back", the new single by Worcester-based funk locomotive Cantaloop feat The Haggis Horns, with remixes by Sam Redmore, Rhythmic Groove and Tek Gremlin.
Worcester-based funk locomotive Cantaloop have been active producing vibrant hiphop-infused funk and soul since 2001, and with 3 albums under their belt, a tour alongside The Fun Lovin' Criminals and having shared stages with the likes of De La Soul, Trevor Nelson, Roy Ayers, Dwele and The Blockheads, this band is now ready to take the next step in their musical journey.
To do so Cantaloop have secured a number of new alliances for their most commercial single to date: new track "Slip It Back". The group teamed up with producer Derek Garten and multiple Grammy award-winner Joe Palmaccio (who have worked with everyone from James Brown to Taylor Swift), to mix and master the single. Throw in The Haggis Horns for added oomph and you know something special is happening!
---
Don't forget to follow our Spotify Playlist: