Symphonic Rock in Theatre De Spiegel in Zwolle
|
Last year the Thomas orchestra had the first edition of their symphonic rock show. This year was the second year of the event. It was held in the De Spiegel theatre in Zwolle, the Netherlands.
The theatre is huge and very impressive. It has like an old world look, but was built in 2004. I had only once heard a symphonic orchestra live before. The Thomas orchestra is very good and they now how to play rock music. The director is one Patrick Curfs. The line up consisted of well known Dutch singers William Kersten, Marjolein Teepen. Violinist Judith van der Klip and South-African hard rocker Dilana Smith. It was a sold out house. Most of the people were regular patrons of the theatre.
The show went very well and people were having a good time. Then they let Dilana out of her cage. This woman is tiny but has a voice that can raise the dead. At first people reacted in shock to her and then whole place took of. Dilana feeds on that energy and went into overdrive. She did a cover of 'Killing in the name' of from Rage Against the Machine, the whole orchestra got up and the place rocked. During her version of 'A whole lot of love' from Led Zeppelin she pushed the director of his stage and took over his conducting job as well.
Altogether it was a great evening up for a definite repeat.
Photo's (c) Rudi van Dijk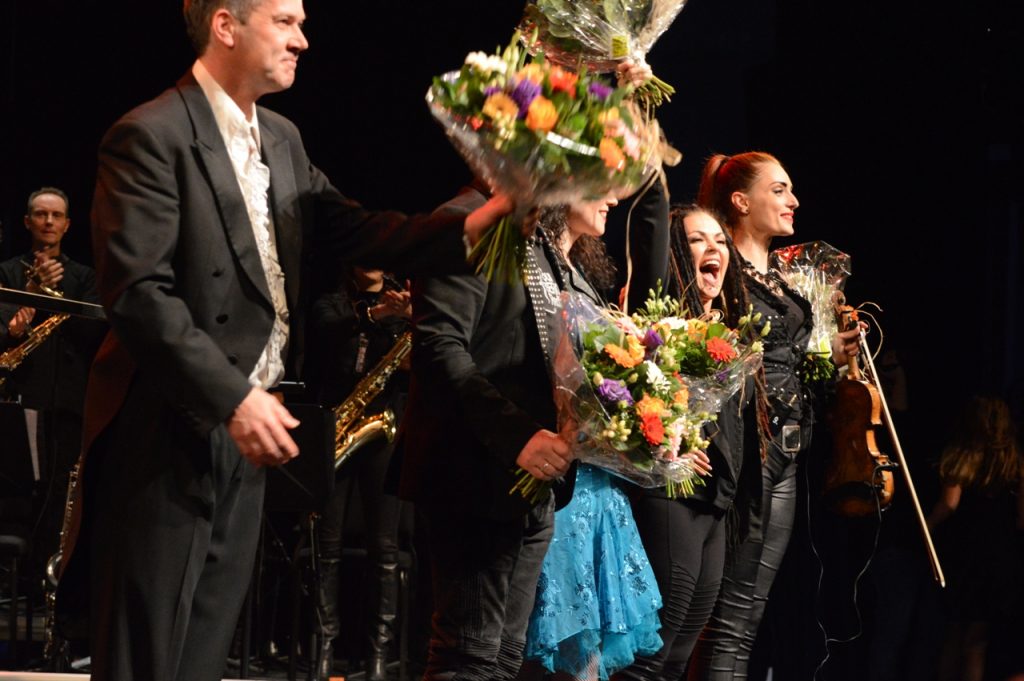 ---
Don't forget to follow our Spotify Playlist: