Canadian artist and social activist Buffy Sainte-Marie to be recognized as outstanding humanitarian
|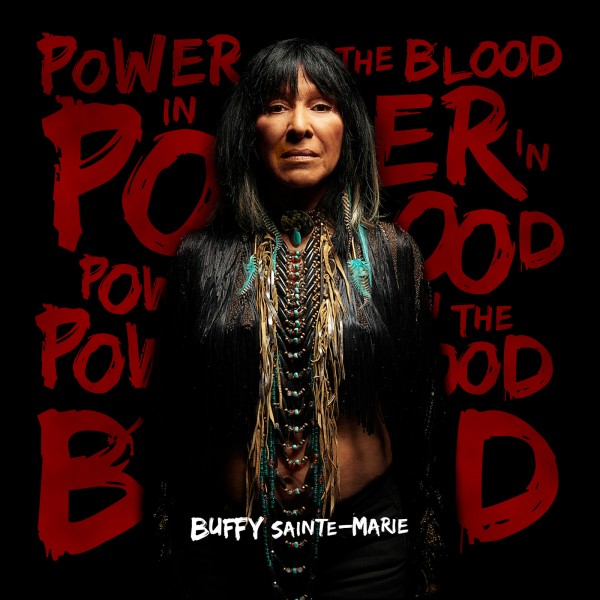 The Canadian Academy of Recording Arts and Sciences (CARAS) today announced that Buffy Sainte-Marie will be the award recipient of the 2017 Allan Waters Humanitarian Award, presented by Bell Media. Sainte-Marie exemplifies the essence of humanitarianism through her dedication to protecting indigenous communities and indigenous intellectual property.
Given out annually at the JUNO Awards, the Allan Waters Humanitarian Award celebrates and recognizes the philanthropic efforts made by Canadian musicians that have created a positive impact on the social welfare of society as whole. Named after CHUM Ltd. founder Allan Waters, the award is made possible by funding from BCE-Bell Media Benefits. This year's award will be presented at the JUNO Gala Dinner & Awards presented by SOCAN on Saturday, April 1, 2017 at the Shaw Centre in Ottawa, Ontario.
Sainte-Marie was born on the Piapot Plains Cree First Nation Reserve in the Qu'Appelle Valley in Saskatchewan and grew up in Massachusetts. With a musical career spanning more than 50 years, Sainte-Marie is celebrated for her thought provoking lyrics and her passion for supporting Aboriginal people.
The first First Nations artist who has been awarded an Academy Award (Best Original Song for "Up Where We Belong,") Sainte-Marie is also the recipient of four JUNO Awards, a Golden Globe, the Governor General's Performing Arts Awards, a BAFTA Award, multiple Queen's Jubilee Medals and Canadian Aboriginal Music Awards. She carries the Order of Canada and has been inducted into the Canadian Music Hall of Fame, the Canadian Country Music Hall of Fame and Canada's Walk of Fame.
Sainte-Marie's most recent album Power in the Blood (2015) won 2016 JUNO Awards for Aboriginal Album of the Year sponsored by Aboriginal Peoples Television Network and Contemporary Roots Album of the Year, as well as the Polaris Music Prize.
JUNO Week 2017 will be hosted in Ottawa from March 27 through April 2, 2017. A live broadcast of The 46th Annual JUNO Awards will air on CTV and CTV GO on Sunday, April 2 from the Canadian Tire Centre in Ottawa.
---
Don't forget to follow our Spotify Playlist: